5 most-read news articles for 2019
#1 Penang affordable home onwers unhappy over defects (16, 364 views)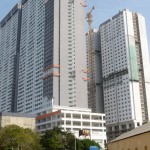 Some buyers of affordable homes along Jalan S.P. Chelliah here are most unhappy with the state of their new properties.
According to a report by The Star today, the owners of the new homes were confronted with "bust water pipes, unpainted bedroom doors, windows that cannot opened fully and water puddles in common areas".
An owner named Chan told the daily that "water marks have formed on the wall and I can see water seepage". [READ MORE…]
#2 One Foresta affordable home completed (14,962 views)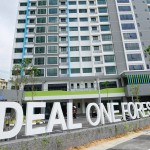 One Foresta, a premium affordable home by Penang Condo King – Ideal Property Group, has been fully completed to provide the one-of-its-kind lifestyle and high-quality residence for Penang home buyers.
The Penang State Government launched the affordable home campaign in 2013 to assist Penangites especially the younger generation to buy their first homes. In support of the State Government's campaign, in 2015, Ideal Property Group launched the I- Condo affordable housing series, comprising I-Santorini and One Foresta. It received an overwhelming response soon after the launch. [READ MORE…]
#3 Penang International Airport expansion project (14,696 views)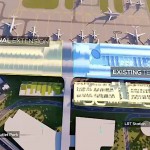 Penang's airport is expected to be expanded soon at a cost of between RM800 million and RM900 million.
The expansion will double the terminal's gross floor area to 113,005 sq m from 54,582 sq m.
The new design will have the capacity to accommodate 12 million passengers per annum, from 6.5 million today, and can handle 25 commercial aircraft at any one time. The number of parking bays will also be increased to 1,800 bays from 1,218 presently. [READ MORE…]
#4 Seberang Perai is now a City (12,169 views)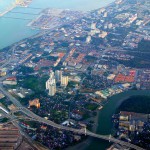 Penang will be the only state in Malaysia with all its Local Authorities (PBTs) elevated to city council status.
Penang has two local authorities – the Penang Municipal Council (MPPP) which obtained city council status in 2015, known as the Penang Island City Council (MBPP) and Seberang Perai Municipal Council (MPSP) which has now been upgraded.
Penang Housing, Local Government, Town and Country Planning Committee chairman Jagdeep Singh Deo said the Federal Government had approved the state government's application to upgrade the MPSP to city council status last week. [READ MORE…]
#5 Construction of Ayer Itam-LCE Expressway bypass to start on Oct 31 (10,106 views)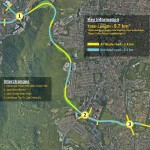 After a six-year wait, the Penang government has inked the Bandar Baru Air Itam to Tun Dr Lim Chong Eu Expressway bypass road deal.
Costing RM851mil, the 5.7km road is the second package of the three paired roads package under the RM6.3bil undersea tunnel project. Work is scheduled to begin on Oct 31.
Chief Minister Chow Kon Yeow signed the sub-agreement to kickstart the project with Consortium Zenith Construction Sdn Bhd (CZC) chairman Tan Sri Azmi Khalid at Komtar on Friday (Oct 11). [READ MORE…]