MyDeposit Scheme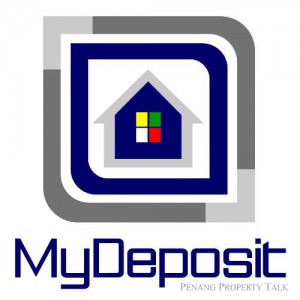 BACKGROUND
First Home Deposit Scheme (MyDeposit) is a special product that was introduced by the Government to help the middle income group to own their dream home. The government has announced the allocation of $ 200 million as a contribution to the deposit for the purchase of a first home per household.
In line with the National Housing Policy's objectives to increase the people's ability to buy their own house, MyDeposit Scheme was launched by the Government through the Ministry of Housing and Local Government.
The application of MyDeposit Scheme is officially opened on 6 April 2016. This scheme is one of the Government's initiative to encourage home ownership among Malaysians.
ELIGIBILITY 
KPKT will carry out screening of applicants and the approvals are based on the following criteria:
Applicants must be at least 21 years old when application is made (no maximum age limit).
This application is for the purchase of first home  per household.
Gross income of RM10,000 and below per month. Gross monthly income includes all forms of remuneration arising from employment or business (wages, salaries, commissions, bonuses, allowances and others).
Applicants must have the ability to apply for loan from any financial institution.
Eligible applicants will be given conditional approval and will requires to sign the Purchase Agreement within 30 days.
HOUSING PROJECTS ALLOWED
Housing projects allowed under MyDeposit scheme are as follows:
New housing projects or secondary market (subsale)
The purchase price is RM500,000 and below
Approval for the purchase of private housing projects that are not subsidized by government funding incentive
SUPPORTING DOCUMENT
Copy of supporting documents should be uploaded in the system MyDeposit:
Identity card of the applicant and spouse
Marriage certificate / marriage certificate (if applicable)
Handicapped / Disabled card or letter (if applicable)
Letter of oath for self-employed applicant
Confirmation letter from the employer
Latest pay slip
EPF statement or income tax return
Pension letter (if applicable)
Identity card / MyKid / birth certificate
Letter of offer / confirmation of the developer / seller
Central Credit Reference Information System (CCRIS) (applicant and spouse).
For more details, you may contact:
Cawangan Pengurusan Perumahan( MyDeposit )
– 03-8891 4025/ 03-8891 4054/ 03-8891 4012/ 03-8891 4062/ 03-8891 4460
Email
– mydeposit@kpkt.gov.my