Advertise with Us
Why advertise on PenangPropertyTalk.com?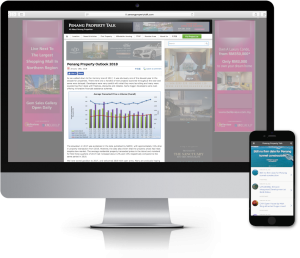 PENANG #1 PROPERTY PORTAL
Reaches over 200,000 users in Penang, Malaysia and overseas every month.
Target discerning consumers who are on the lookout for properties in Penang.
Deliver your marketing messages and promotions directly to more than 50,000 interested subscribers
Get noticed by our 70,000 social media followers
OUR SERVICES
WEB BANNER
AD PLACEMENT
WRITE-UP &
PUBLICATION
VIDEO
PRODUCTION
ELECTRONIC DIRECT MAIL
SOCIAL MEDIA
MARKETING
END-TO-END LEAD MANAGEMENT
SPEAKING
ENGAGEMENT
MARKET RESEARCH & CONSULTATION
LET'S TALK
Please call us at +6018-331 8188 or email to admin@penangpropertytalk.com for advertising, branding and consultation enquiries.
You may also fill up the form below and we will contact you soon.