Escape Penang – Eco Theme Park, Teluk Bahang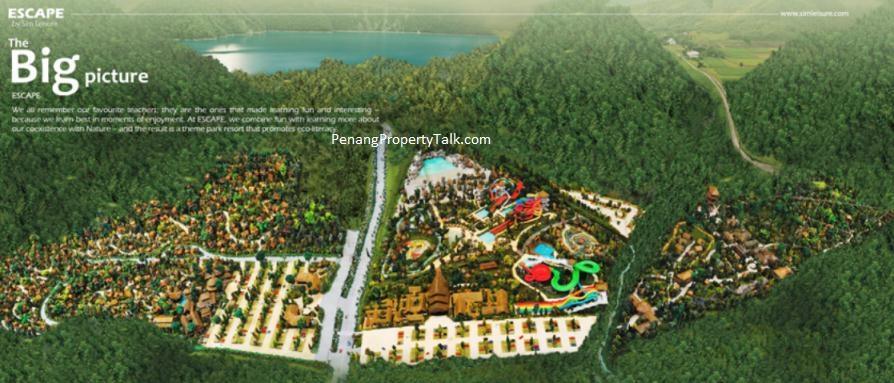 Escape Penang, the up-coming eco-friendly theme park located in Teluk Bahang, Penang. Sim Leisure has been granted the approval from local authorities to start the project and the construction work is planned to begin early September 2011.
The theme park would have five components – fun hotel, water park, active park, animal farm and jungle adventure.
For more details, you can visit Escape Penang website.