Penang Arts District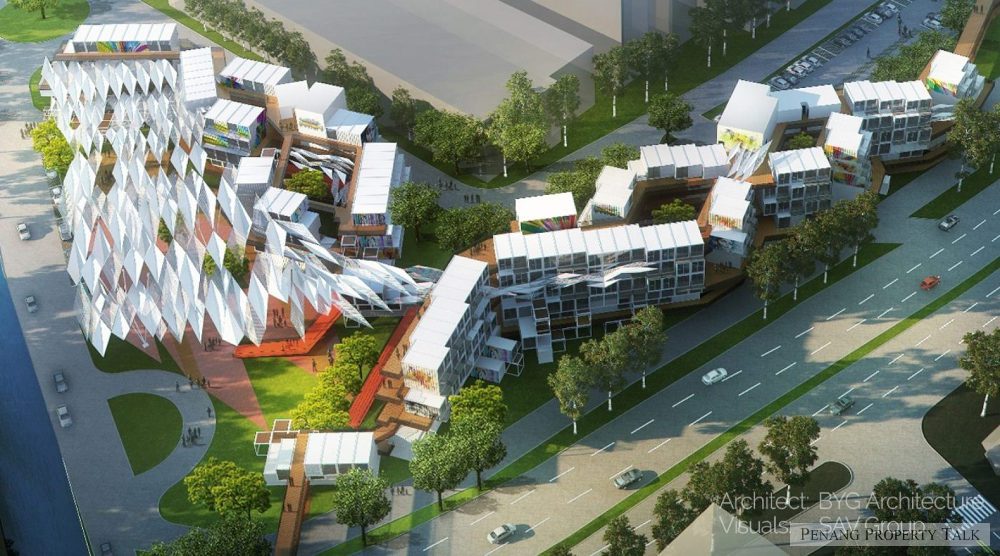 The Penang State Government has envisioned Penang Arts District to be the creative hub of Penang's contemporary arts and culture, as an initiative to catalyse the economic growth of the creative industry in Penang. With an existing dynamic arts scene in Penang that is growing as a contemporary cultural centre, PAD will enhance the value of Penang's arts and culture by engaging artists, craftsmen, educators and the community at large through the activation of creative spaces with interactive art-related programmes.
Penang Arts District to be setup on a 9.2 acre development site off Gat Lebuh Macallum and Lebuhraya Tun Dr Lim Chong Eu. With approximately 100,000 sq.ft. build-up space mainly made up of shipping containers. The container concept and modular style to allow greater flexibility and opportunity for the space to evolve with time.
This project will cater to the single largest collection of art galleries, cultural museums, exhibition spaces, art and music studios, arts schools and workshops in Malaysia. It is expected to be ready for occupancy by 3rd quarter of 2019.
Location Map: