Penang International Airport expansion project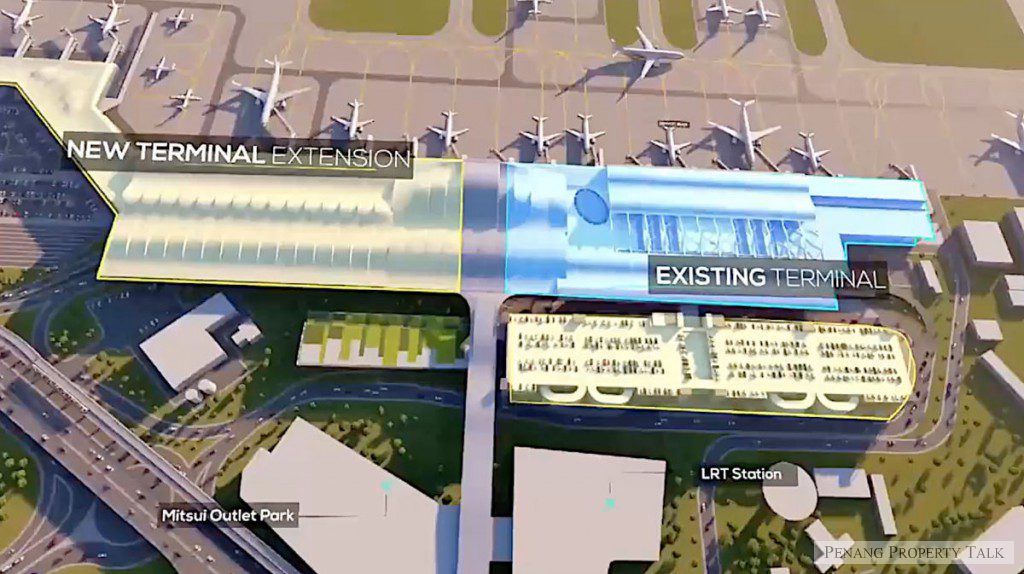 Penang's airport is expected to be expanded soon at a cost of between RM800 million and RM900 million.
The expansion will double the terminal's gross floor area to 113,005 sq m from 54,582 sq m.
The new design will have the capacity to accommodate 12 million passengers per annum, from 6.5 million today, and can handle 25 commercial aircraft at any one time. The number of parking bays will also be increased to 1,800 bays from 1,218 presently.
Together with a separate proposal, Mitsui Outlet Park will be built next to the new terminal building.
Construction work to expand the Penang airport is scheduled to start in June next year and is expected to be completed by 2024.