GBS by The Sea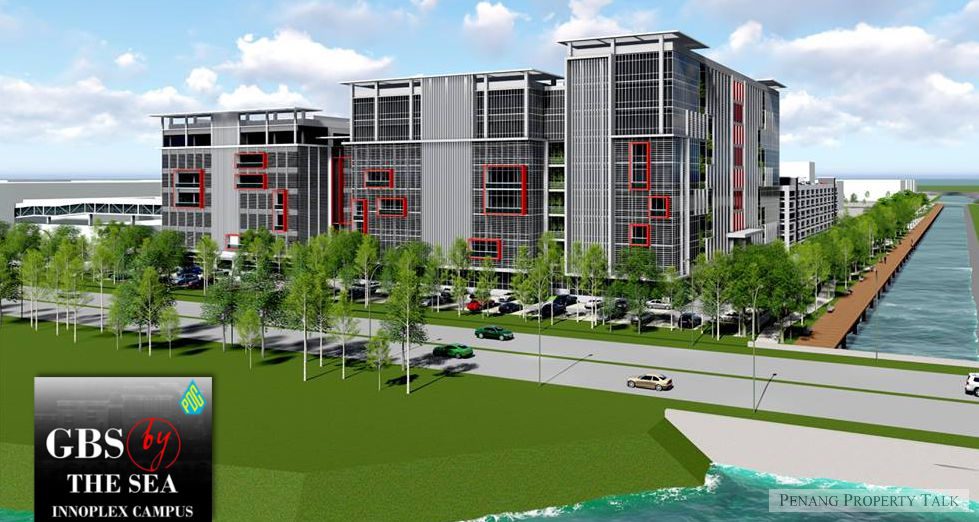 About 3,000 jobs will be created for locals with the opening of a RM200 million high-end Global Business Services (GBS) complex near the second bridge by 2020, Chief Minister Lim Guan Eng announced yesterday.
He said the complex, called "GBS by the Sea", would be housed in two buildings, one eight storeys and the other nine storeys, with a total floor space of 411,000 sq ft and 2,500 parking lots.
Lim said the Penang Development Corporation (PDC) would build the project next to the current Motorola Solutions building at the Free Industrial Zone in Bayan Lepas.
GBS is a term referring to businesses housed under one roof that offer shared services and outsourcing to improve service delivery and reduce costs.
Last month, Lim launched GBS@Mayang, a similar set-up which involved the refurbishment of a mall in Bayan Baru.
The Mayang initiative is part of the Bayan Baru Improvement District under the Penang Cyber City plan.
"Penang's concerted efforts to enhance GBS infrastructure will provide higher value jobs in the manufacturing industry through expansion and diversification of the GBS business," Lim said in a press conference at Komtar.
"We aim to be part of the Industry 4.0 Transformation, which revolves around big data analytics, e-commerce, crowdsourcing, cloud computing and the Internet of Things.
"GBS by the Sea is expected to attract many key international players."
According to PDC general manager Rosli Jaafar, GBS by the Sea is envisioned as a centre for tech and R&D companies.
It will be an MSC Malaysia cybercentre-standard building incorporating retail and food outlets, he added.
Outsourcing Malaysia, the industry association, projected that Malaysia's GBS sector would see a compounded annual growth rate of 10%-15% in the next three years.
According to Malaysia Digital Economy Corporation, GBS companies with MSC Malaysia status recorded a total revenue of RM18.4 billion in 2016.
The Malaysian Investment Development Authority, in its 2016 report on investment performance, listed Penang in second place after Kuala Lumpur in investments for Global Establishments for Services or "Principal Hub", with an investment value of RM4.1 billion.
Source: FreeMalaysiaToday.com