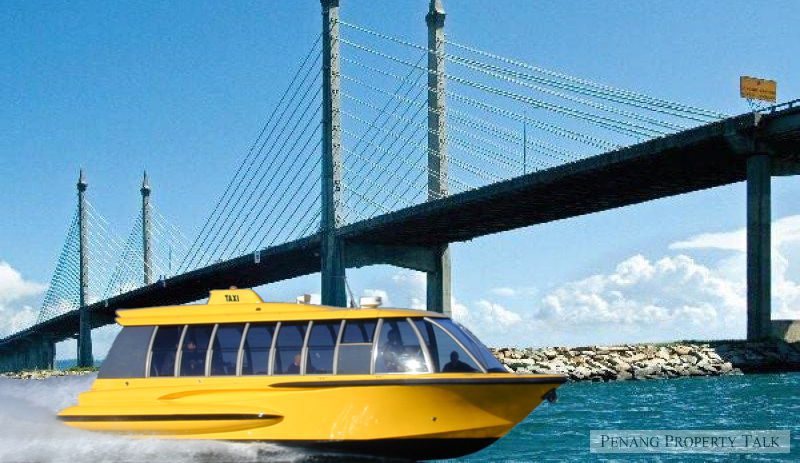 The Penang government plans to call for a Request for Proposal (RFP) to offer water taxi services in the state after failing to receive any response on the idea.
Penang Chief Minister Chow Kon Yeow said the water taxi services would open more routes and more effective transportation networks by connecting the island and mainland via water transport.
Tanjung Tokong, George Town, Jelutong, Butterworth, Perai, Bukit Tambun, Batu Kawan, Nibong Tebal and other areas on the island and Seberang Prai have been suggested as locations for the water taxi services.
"This proposal has already made in into the Penang Transport Master Plan (PTMP). However, no actions have been forthcoming, hence we might proceed with the RFP.
"This will connect both the island and the mainland and also the multi-level paths between it.
"Rapid Ferrry Sdn Bhd is also welcome if they want to make this proposal because ferries will be the main transportation for its implementation," he said when met on the sidelines of the state legislative assembly sitting here on Wednesday.
He was responding to suggestions to optimise the frequency of ferry operations, which stands at 54 journeys daily between Monday and Friday and 50 trips for Saturdays and Sundays.
On the operational cost of the Penang ferry, Chow said that the collections for the services was lower compared to its operational cost, hence why Penang Port Sdn Bhd had to let it go to Penang Ferry Sdn Bhd.
"We are however awaiting a response from Prasarana Malaysia Bhd (Prasarana) which is drafting a comprehensive proposal to improve the ferry services.
"It is still in the planning stage and we understand Prasarana needs their own assistance, but the state government hopes action can be taken," he added.
On a separate matter, he said the state government has forwarded a suggestion to the Finance Minister to consider Butterworth as a location for an Urban Transformation Centre (UTC).
"The company had contacted the Seberang Perai Municipal Council to use its old building to set up a UTC in the previous election. However, there has been no further development until today.
"The Penang Sentral operator at Butterworth had also expressed interest in setting up a UTC in their building," he said.
Source: NST Online