IKEA Penang is really coming!
IKEA Penang will be the forth IKEA store in Malaysia and the second one outside of Klang Valley after Johor Bahru. Located in Batu Kawan, the construction of the new IKEA store is scheduled to start in early this year and to complete by late 2018.
Despite an official announcement was done by Ikano Private Limited last year, many are still in doubt of whether the plan will really kick-off. Influenced by the disappointing economic performance, some are speculating that IKEA plan has already been shelved.
To shade some light on this matter, we have found a job advertisement in LinkedIn posted by IKEA Southeast Asia 30 days ago. The company was looking for a Store Manager to support the opening of the very first IKEA store in Penang.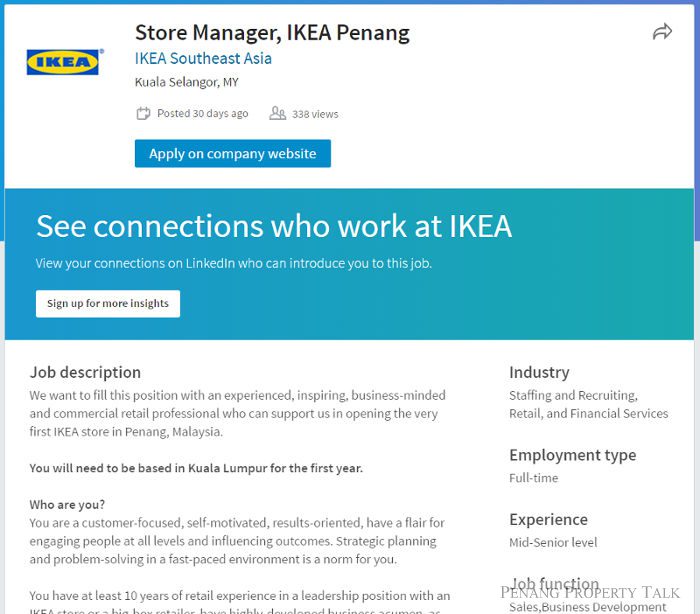 Still not convinced? Check out the job advertisement at LinkedIn
If you are interested in the job, you will be very disappointed to find out the position has already been filled.

Register here to receive more development updates from Penang Property Talk