IKEA Penang slated to open in Q3 2018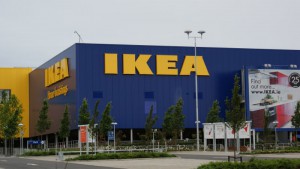 Ikano Private Limited, owner of the IKEA franchise in Malaysia, confirmed today its ambition to open a store in Penang during the third quarter of 2018.
Ikano and the Aspen Group teamed up in September 2014 to purchase 245 acres of land from Penang Development Corporation. The joint-venture company is working to transform the vast swath of land in Batu Kawan into a new metropolis where people can live, work and play. A shopping centre anchored by IKEA is a key component of the development plan for Aspen Vision City.
"The IKEA vision is to create a better everyday life for the many people," said Ikano's Managing Director, Christian Rojkjaer. "We expect to do that by bringing our affordable range of functional home furnishings to the people of Northern Malaysia in 2018, along with hundreds of solid jobs and spin-off opportunities for the local community."
The planned IKEA store is to be wholly owned by Ikano. Mr. Rojkjaer said his team has applied for a building permit and earthworks are now underway to prepare a 24-acre plot for the development. The shopping centre is to be developed by the joint venture company and managed by Ikano.
The long-term development plan for Aspen Vision City includes condominiums, office towers, an international school, a Columbia Asia Hospital and a 24-acre park. Piling works are in full swing for the first phase – a gated and guarded commercial precinct called Vervéa. Plans for a high-rise condo called Vertu Resort received a warm response when it was recently introduced to the public. With a gross development value of RM8 billion, the entire Aspen Vision City development is slated for completion in 10 years' time.