Highways & Roads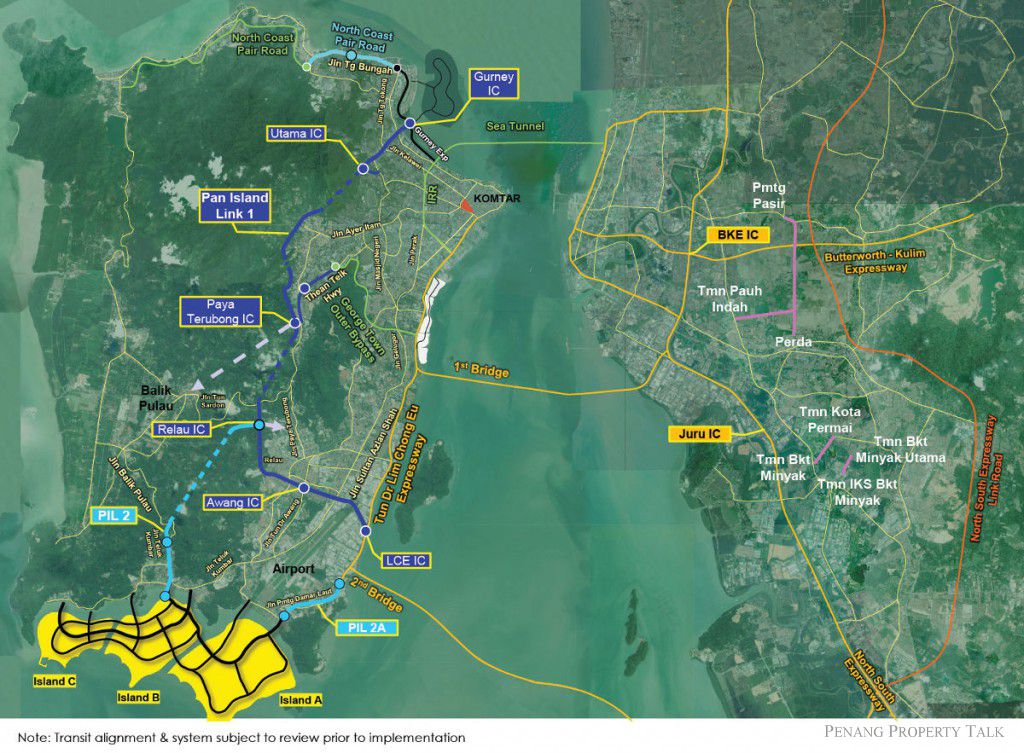 The highway master plan outlines strategic traffic bypasses to cater for the rising number of vehicles on the road, particularly with foreseeable major developments taking place over the next decades and to provide long-term relief from congestion.
For Penang Island, the plan includes construction of highways and roads of:
For Seberang Perai, the overall proposed plan includes:
Upgrading of BKE interchange
Construction of "missing links" in Seberang Perai's local road network.
The Tun Dr Lim Chong Eu Expressway (LCE) is the only key north­-south highway on Penang Island that has outgrown its intended design capacity and has become severely congested. The LCE needs to cater for additional traffic demand from newly constructed infrastructure such as the Penang Second Bridge, the planned airport and industrial zone expansions, as well as simultaneous developments on the eastern coast, leaving only limited opportunities to accommodate any increase in traffic.
Added to the scenario where there are no alternative or bypass routes to transfer regional traffic from the Penang Second Bridge and the Penang International Airport to George Town and the north coast area, traffic is forced to go through a network of ad­hoc ring roads and radial routes – including LCE and Jalan Kelawei – to reach their destinations. Without long­-term intervention measures, condition on the LCE will continue to deteriorate, choking Penang Island with traffic, impedes future growth and lowers livability in Penang.
This compares unfavorably with Singapore which has a number of highways traversing the island; with the key Pan Island Expressway (PIE) extending from east to west (43km) to disperse regional traffic. The proposed Pan Island Links will mitigate the present shortcomings of Penang Island's highway and road network. Similarly in Seberang Perai, there is a proposed bypass for the North­ South Expressway (NSE) which runs across Seberang Perai from north to south. Comparatively, the congestion on the NSE is largely due to bottlenecks at two key interchanges (Juru and BKE).