Penang South Islands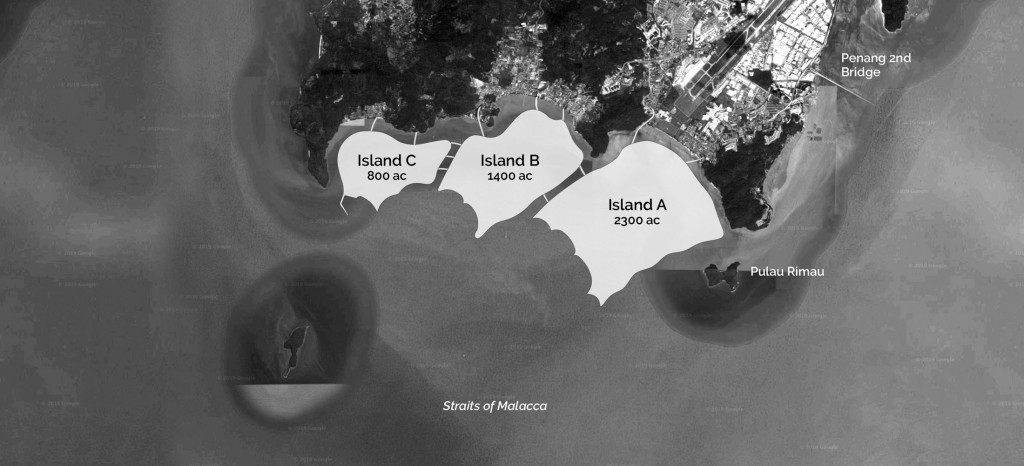 The Penang South Island (PSI) project embodies the social and economic goals at the heart of Penang 2030. Measuring 4,500 acres of state-owned land, the project will span three islands that comprise an advanced new ecosystem and serve as a model for the future of work and livability in Malaysia.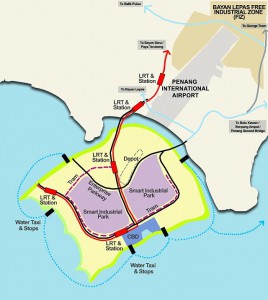 On the lifestyle front, PSI will deliver 20,000 new homes including affordable housing, mixed-used residential and landed residential. Future residents will enjoy over 13 kilometers of public beaches, 140 acres of coastal parks, 12 kilometers of cycling tracks and plenty of open green spaces. Smart city components including digital connectivity and energy management will future-proof infrastructure across the islands, while eco-conscious development will ensure a sustainable environment that takes the challenges of climate change into account.
PSI will attract a new wave of tourists to Penang, which is already one of Malaysia's top tourism destinations. An idyllic waterfront area dubbed "Heart of the Island" will be the main draw with its public square, retail walk, convention center and Instagram-worthy views. It will also offer a vibrant mix of entertainment and lifestyle options that rival those in popular high streets around the world.
A robust integrated transit system will make it easy for residents and tourists to commute throughout PSI. The system will include highway, light rail transit, trams and water taxi services. Walkability and bike-ability also make personal mobility a great option for thoughtful connectivity.
A Place to Live, A Place to Work
Where electronics and manufacturing for low-value sectors once drove Penang's economy, the future lies in advanced manufacturing and R&D facilities for the next generation of digital technologies in aim for high-value E&E sector.
PSI will include an 800-acre Smart Industrial Park that will create a range of new jobs for the country's young population and draw global companies looking to expand their businesses and tap into the potential of Southeast Asia's burgeoning middle class. The Smart Industrial Park will cater to companies producing everything from automotive electronics and mobile devices to cloud computing technology and digital medical devices.
The Smart Industrial Park will be a boon for companies looking for new industrial land to locate high-tech production facilities, house a campus for software and business services and much more. With 480 multinationals already operating in nearby Bayan Lepas Free Industrial Zone – an area that has driven economic growth in Penang for forty years – the challenge won't be attracting companies, it will be finding space for everyone that wants to take advantage of what the Smart Industrial Park has to offer.
Laying the Foundations of the Future
Like all of the best things, developing PSI will take time. Phase one of the PSI work is scheduled to commence in the second half of 2020, and will focus on developing the first 2,300-acre island over the course of ten years. Yet, the first benefits will come as soon as that begins. Reclamation during phase one is expected to create 9 billion ringgit worth of new construction jobs.
Throughout the course of its development and long after its completion, PSI will be a catalyst for Malaysia's economy and help the country achieve high-income status along the way. Once PSI reaches its full potential, it will serve a model for how people in one of Asia's most dynamic countries will live, work and play in the future.
Source: Penang State Government