Hillslope and road collapses following continuous rain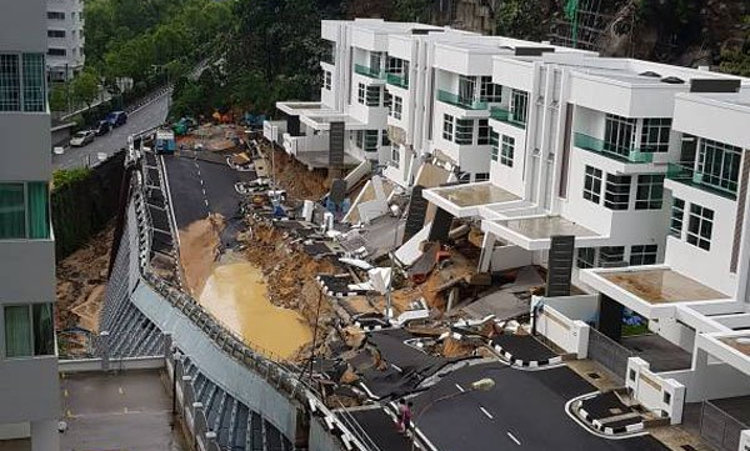 A road leading to a housing area in Tanjung Bungah collapsed early this morning due to continuous rain on the island since Friday.
Tanjung Bungah assemblyman Teh Yee Cheu when contacted said the incident occurred at a newly completed housing area built on a hillslope.
He said the location was not far from the landslide that killed 11 people last month.
Teh said a retaining wall that protected the road collapsed at 3am today.
"The hill is a water catchment area. Due to rain, underground water had caused the soil to become soft and unable to support the retaining wall.
"The mud from the landslide hit the basement parking area of a condominium next to it," he said.
He added that he has yet to get full details of the incident but urged the authorities to explain why the housing project was approved.
"The Penang Island Municipal Council must explain. Luckily no one was injured," he said.
Source: NST Online
Location: