Construction of Ayer Itam-LCE Expressway bypass to start on Oct 31
After a six-year wait, the Penang government has inked the Bandar Baru Air Itam to Tun Dr Lim Chong Eu Expressway bypass road deal.
Costing RM851mil, the 5.7km road is the second package of the three paired roads package under the RM6.3bil undersea tunnel project. Work is scheduled to begin on Oct 31.
Chief Minister Chow Kon Yeow signed the sub-agreement to kickstart the project with Consortium Zenith Construction Sdn Bhd (CZC) chairman Tan Sri Azmi Khalid at Komtar on Friday (Oct 11).
CZC won the concession in an open tender in 2013, where cost of the tunnel and the three road projects are to be paid through rights to 44.5ha of land in Gurney Wharf.
Chow said the road project would take three years to complete and 70% would improve traffic dispersal in areas that are grid-locked during peak hours.
The three roads project are from Air Itam to the Tun Dr Lim Chong Eu Expressway (5.7km); Tanjung Bungah to Teluk Bahang (10.53km); and Jalan Pangkor-Gurney Drive junction to Tun Dr Lim Chong Eu Expressway (4.1km).
The 7.2km undersea tunnel will connect George Town's Pangkor Road and Bagan Ajam in Butterworth. It is scheduled to begin in 2023.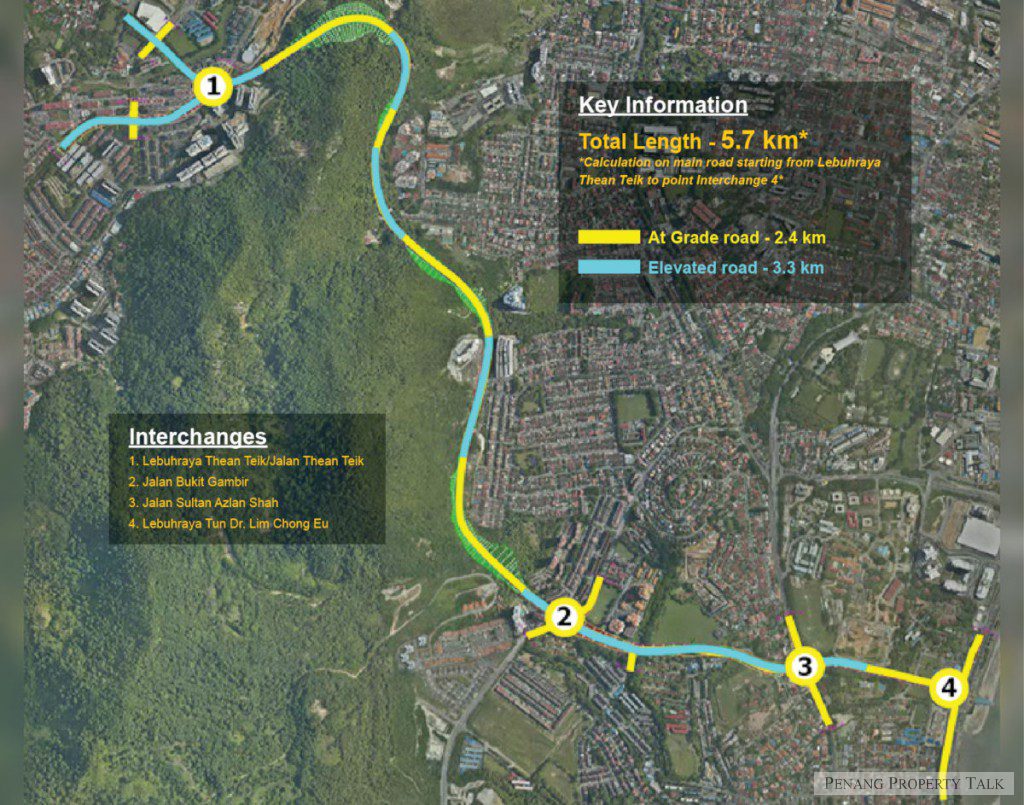 Source: TheStar.com.my