10 Most Popular Projects in January 2015
It's time for us to take a look at the most popular projects in January 2015.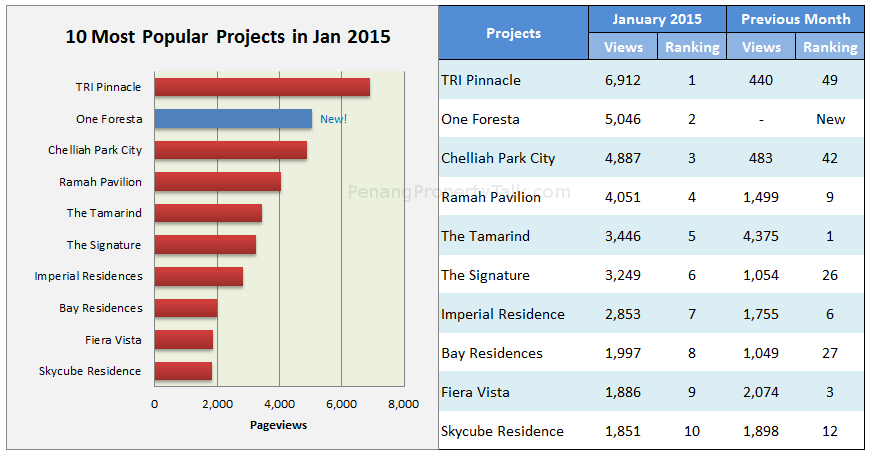 Interestingly, the top 4 projects are now dominated by affordable housing. This is an indication that the affordable housing initiative, driven by the state government, is now gaining traction among the penangites. People appear to be more receptive to the notion of affordable housing.
Stay tuned for the next statistics in first week of March. We shall see if the affordable housing will continues to attract the same level of interest from the first time home buyers.
* Projects are ranked based on the actual number of clicks & views in Google Analytic web traffic report for PenangPropertyTalk.com.
>> PREVIOUS MONTH: 10 Most Popular Projects in December 2014