10 Most Popular Projects in December 2014
Which were the most popular properties in December 2014? With indicative price starting from RM198,000 up to RM1,000,000 (estimated) – here are the most viewed properties published at PenangPropertyTalk.com: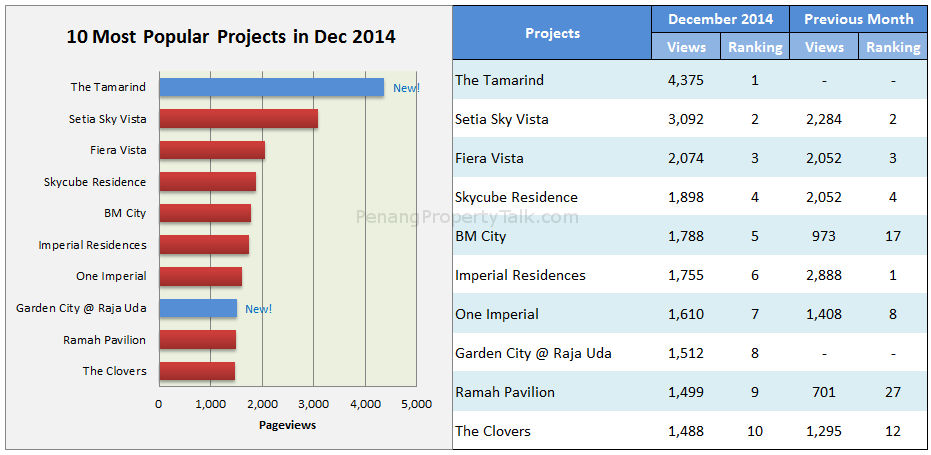 As usual, properties priced between RM500,000 – RM800,000 continued to dominate the top 10 list. 7 out of 10 projects were located in the South West district, within the township of Sungai Ara and Relau.
Stay tuned for the next statistics in first week of February.
* Projects are ranked based on the actual number of clicks & views in Google Analytic web traffic report for PenangPropertyTalk.com.