Key infrastructure projects underway in Penang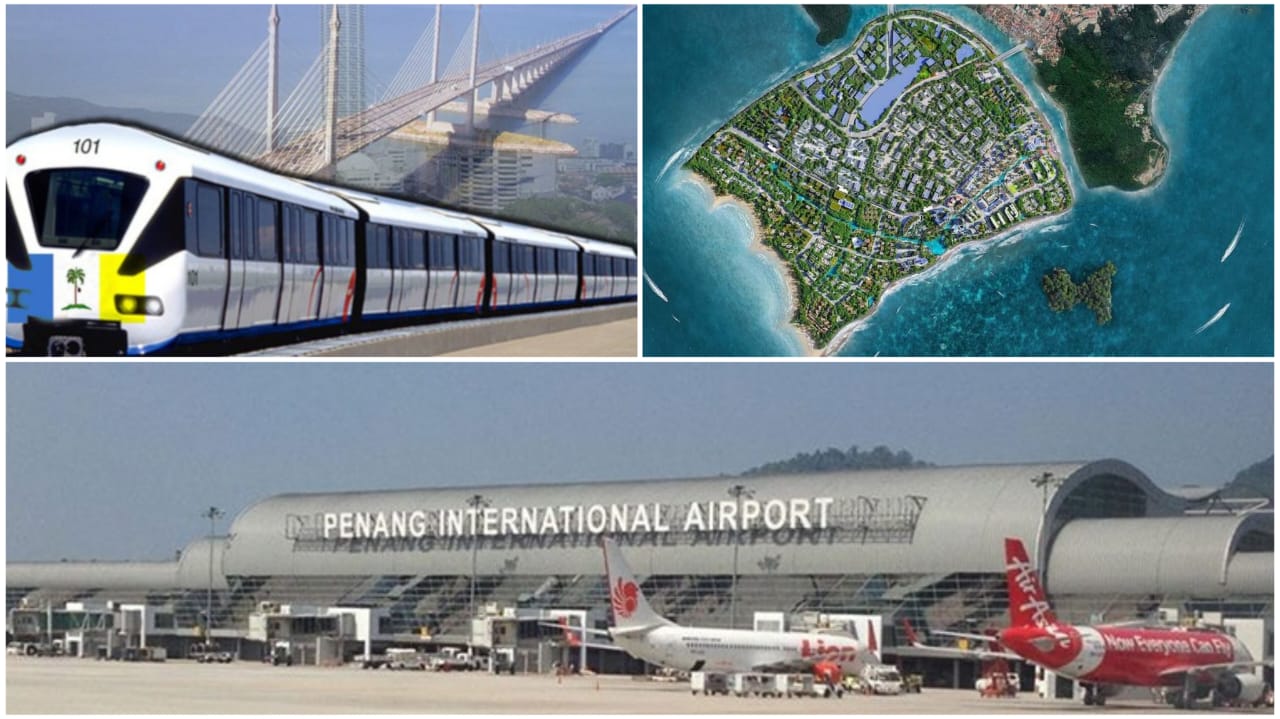 Chief Minister Chow Kon Yeow expressed the state's commitment to advancing the major infrastructure projects that have been in progress for the past decade during his attendance at the Penang Master Builders' 146th-anniversary dinner at St Giles The Wembley Hotel.
"Under the guidance of the current state government, we are confident that we will fulfill our electoral pledges, primarily centred on commencing and successfully concluding these significant infrastructure initiatives.
"This endeavour is aimed at reinforcing the groundwork for further development, solidifying Penang's status as a crucial economic centre in Malaysia."
"We firmly believe that Penang remains an attractive destination for investments," he added.
According to Chow, the major infrastructure projects include the Penang Light Rail Transit (LRT), the expansion of the Penang International Airport (PIA) and the Penang South Island have officially commenced.
"Two weeks ago during the 12th Malaysia Plan (12MP) Mid-Term Review (MTR), the Prime Minister (Datuk Seri Anwar Ibrahim), who is also the Finance Minister, listed six major projects to be implemented.
"The list includes the Penang LRT project and the PIA expansion. We hope that the PIA expansion project can be implemented and completed in another three to four years.
"This is to ensure that, the expansion could cater to the ever-increasing passengers at the PIA," he said yesterday (Sept 26).
Chow also shared that the PSI is expected to be completed in eight years and that its first phase, which includes the Green Tech Park, could be built in the next two to three years.
He hoped that by the middle of November, an official ceremony could be held on the reclaimed land (phase one) to mark the start of the project.
Discussing the Air Itam-Tun Dr Lim Chong Eu Expressway bypass (Package Two), a component of the three-highway and undersea tunnel project, Chow stated that it is anticipated to reach completion by mid-2025.
"The Penang Infrastructure Corporation will be working on the Tanjung Bungah-Teluk Bahang paired road (Package One) so that we do not have to wait for the Package Two project to be completed.
"This is to help alleviate the traffic congestions in some parts of the island," Chow said, adding that the Gurney Drive-Bagan Ajam undersea tunnel project is awaiting approval from the Penang Port Sdn Bhd authorities.
Apart from that, Chow highlighted other projects which needed much attention, such as flood mitigation projects, 5G infrastructure projects, and the provision of affordable homes.
"We welcome more projects from the Federal Government," he added.
During his speech, Chow thanked the Penang Master Builders for its unwavering commitment to the development of Penang and Malaysia.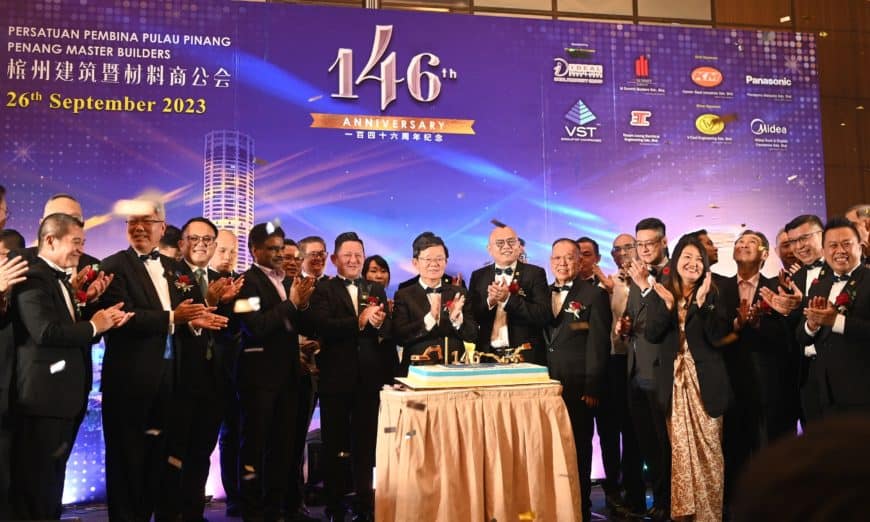 Meanwhile, Penang Master Builders president Goh Teng Woo emphasised that the expansion of Penang's industrial sector has ushered in fresh opportunities for players in the construction industry.
Source: Buletin Mutiara