Global Foundries opens its first office in Penang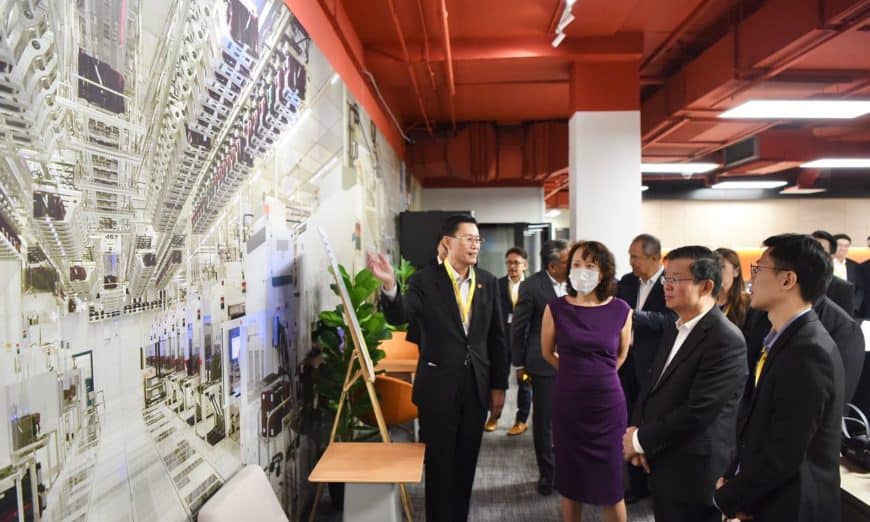 Global Foundries (GF), one of the world's leading semiconductor manufacturers, has chosen Penang to open its first office in the country.
It is located at One Precinct building in Bayan Baru.
GF chief manufacturing officer Kay Chai Ang said the key feature of the new office is the new state-of-the-art 'factory control tower'.
"It will enable the team to monitor key production processes, performance metrics, and tool uptime across all of Global Foundries' global manufacturing sites.
"Our plans for the Penang office also include the use of Industry 4.0 solutions to enhance manufacturing processes for greater efficiency and productivity.
"We will also train our employees in the Penang office in the use of artificial intelligence (Al) and machine learning to further automate processes in semiconductor manufacturing," Chai said in his speech before Chief Minister Chow Kon Yeow officiated the company's office yesterday.
Also present were InvestPenang chief executive officer Datuk Loo Lee Lian and the Chief Minister's special investment adviser Datuk Seri Lee Kah Choon.
Chai added that the new office would create 300 high-value manufacturing support roles, including technicians, engineers, and administrative support.
Chow was also proud that Penang was chosen as the location for the GF office, showcasing the confidence placed in the Penang ecosystem.
"As one of the world's top three largest semiconductor foundry companies, I am pleased that Penang has been chosen to be a key part of your global hub strategy to augment your global manufacturing footprint in Singapore, the United States and Germany.
"At a time when business and supply chain resiliency are key priorities, Global Foundries global manufacturing footprint sets the company ahead of the pack.
"Particularly, the company's emphasis on digital manufacturing also aligns with Penang's goals and roadmap as we continue to anchor our position as the Silicon Valley of the East," he said.
Chow added that the state, via InvestPenang, strives to provide steadfast support and facilitation to all investors so that Penang could continue to strengthen its position and relevance as a location for global businesses to set up their offices.
Source: Buletin Mutiara