Sunway and PDC to jointly develop BKIP 2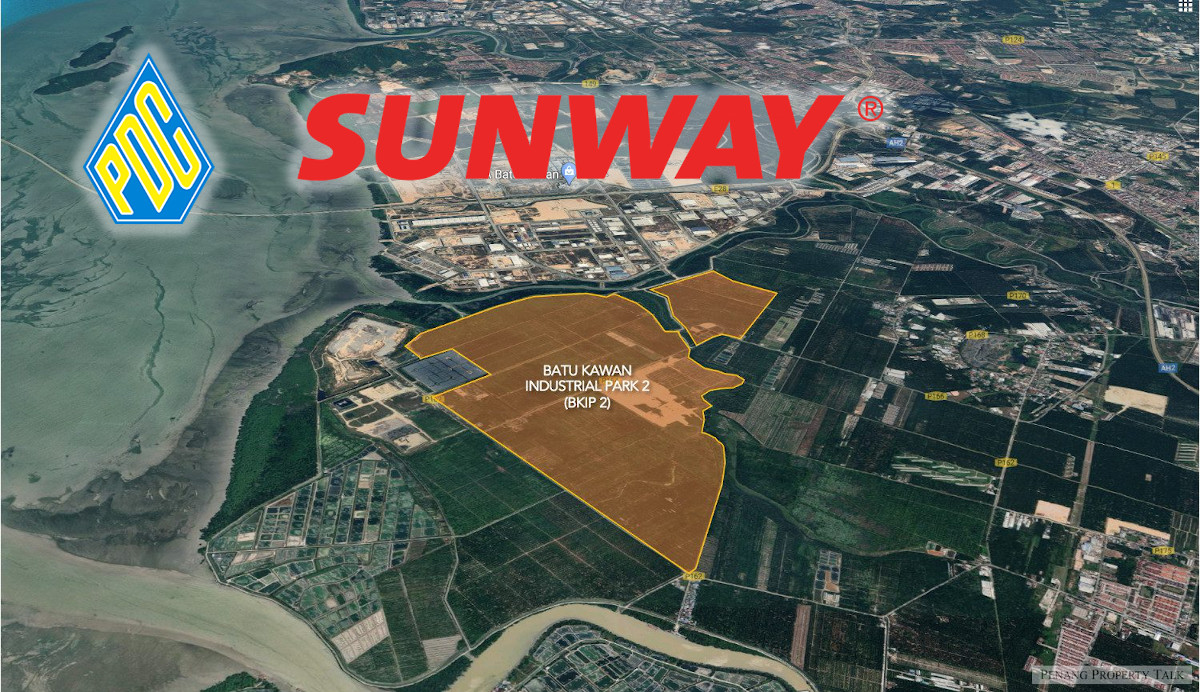 Sunway Bhd's 70%-owned Umech Land Sdn Bhd has signed a joint development agreement with Penang Development Corp (PDC) to develop a 559-acre prime industrial land in Batu Kawan, Penang, in exchange for a land entitlement of RM646.02 million.
PDC will receive a land entitlement that consists of a RM64.6 million deposit, with the remaining RM581.42 million to be paid via four installments. Both parties will collaborate on the development of the land, which will be known as "Batu Kawan Industrial Park 2".
"The proposed industrial park will comprise factories, industrial lots and commercial components with a gross development value (GDV) of at least RM3.5 billion," said Sunway in a statement on Wednesday.
The entitlement will be fully funded via Umech Land's internally generated funds and banking facilities, its bourse filing added.
"This investment signifies Sunway Property's commitment to not only create a sustainable industrial park, but also to contribute to the economic growth and prosperity of the state of Penang by attracting investments and fostering technological advancements in the region," said managing director Sarena Cheah.
"The strategic development aligns seamlessly with Sunway Property's dedication to advancing innovation, technology, and sustainable development within the industrial sector, while accommodating the ever-changing requirements of businesses in the digital era."
Sunway said it is set for growth with a total landbank of 3,312 acres and a potential gross development value of RM 53.9 billion over a period of more than 15 years.
Source: TheEdgeMalaysia.com