Gurney Bay Phase 1 set to open by year-end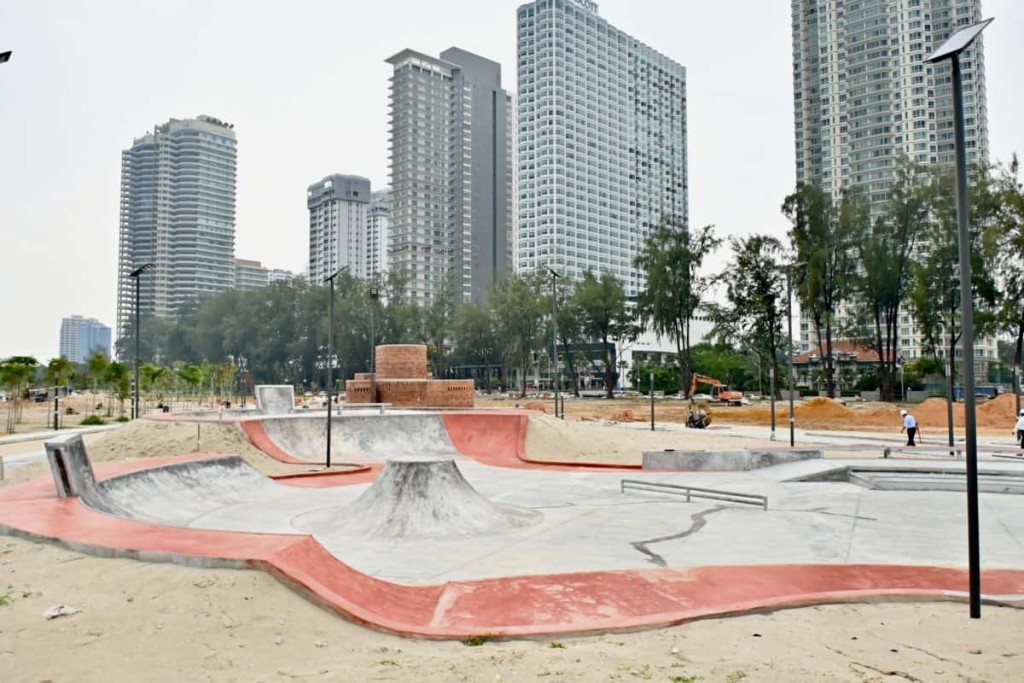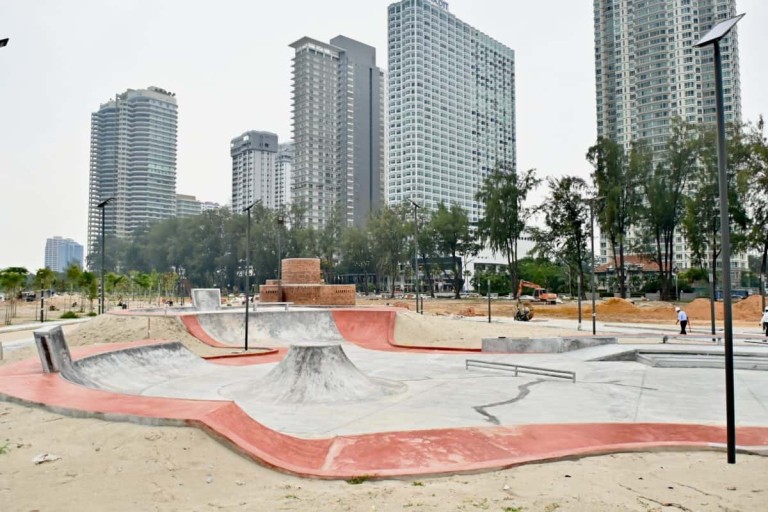 A total of 4,541 trees will be planted at Gurney Bay, with 1,500 trees for Phase 1 and the remaining 3,041 trees for Phase 2.
Local Government and Town and Rural Planning Committee chairman H'ng Mooi Lye disclosed that so far 310 trees, which is over one-fifth of the Phase 1 target, have been planted.
In addition, as many as 10,000 shrubs will be planted around an area of 4,815sq m in Phase 1 and 16,130sq m in Phase 2.
As of Sept 1, the first phase of the Gurney Bay project is 96.15% completed, with construction work expected to conclude on Sept 30. Phase 1 of the park is expected to open its door to the public by the end of this year.
Spanning 115.35 acres, the project is divided into two phases.
H'ng, who visited the site yesterday, said out of the 115.35 acres, 27.53 acres of land and two water bodies were set for Phase 1.
"The key components include a playground (97% done), skatepark (100% done), open car parks (100% done), South Vantage Point (99% done), toilets (86% done), and kiosks (93% done)," he said.
The public car park will accommodate up to 64 cars and 62 motorcycles, with additional parking areas also available.
Phase 2 will encompass the remaining 87.82 acres, and introduce further elements, including a hawker centre, multilevel car park, north vantage point, additional toilets, a water taxi jetty, and more.
Four nominated sub-contractors (NSC) have been entrusted with managing various aspects of the project, including soft landscape, skate park and playground, steel roof works, and marine engineering.
The Gurney Bay project, initiated on May 14, 2022, features two water bodies. Tenders for the appointment of contractors for Water Body 'A' will soon be advertised by JKR whereas JKR has already appointed contractors for Water Body 'B'.
Source: Buletin Mutiara