The Millennia expands affordable units to cater growing demand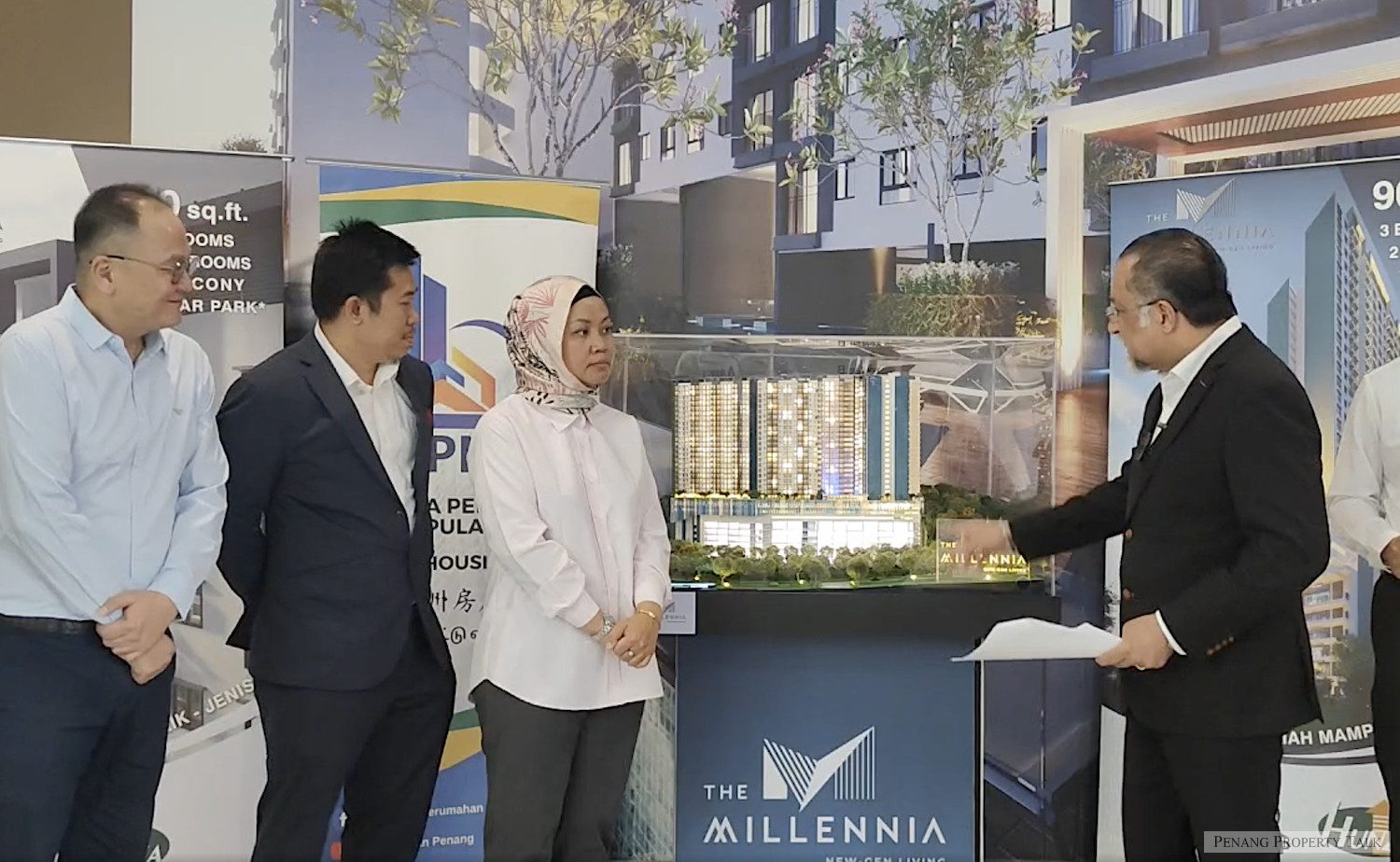 The Penang Housing Board's first affordable housing project, The Millennia, is expanding to meet the growing demand for affordable housing in Penang. Originally planned to consist of 1,197 units, the project will now provide a total of 1,260 units. The revised plan includes 300 low medium-cost units, measuring 705 square feet each, and 960 units of affordable housing, measuring 900 square feet each, alongside the addition of 60 commercial units.
According to Jagdeep Singh Deo, the chairman of the Penang Local Government, Housing, Town and Country Planning Committee, construction of The Millennia is scheduled to commence in December of this year. With an estimated completion date of 2028, the project aims to deliver high-quality affordable homes to the people.
The Millennia is also designed to meet environmental standards and achieve certifications such as the Green Building Index (GBI) and Qlassic certifications. This emphasis on sustainability aligns with global efforts to promote eco-friendly development and reduce the carbon footprint of buildings. By adhering to these standards, The Millennia seeks to create a living environment that is both affordable and environmentally responsible.
The development of The Millennia is a collaboration between the Hunza Group and the Penang Housing Board. The partnership aims to leverage the expertise of both entities to successfully deliver the affordable housing project. The Penang Housing Board's general manager, 'Ainul Fadhilah Samsudi, and key officers from the board, along with the Hunza Group's managing director, Datuk Khor Siang Gin, were present at the media conference held at the Penang International Commercial City (PICC) sales gallery in Bayan Baru.