Butterworth squatters get free homes costing RM60,000 each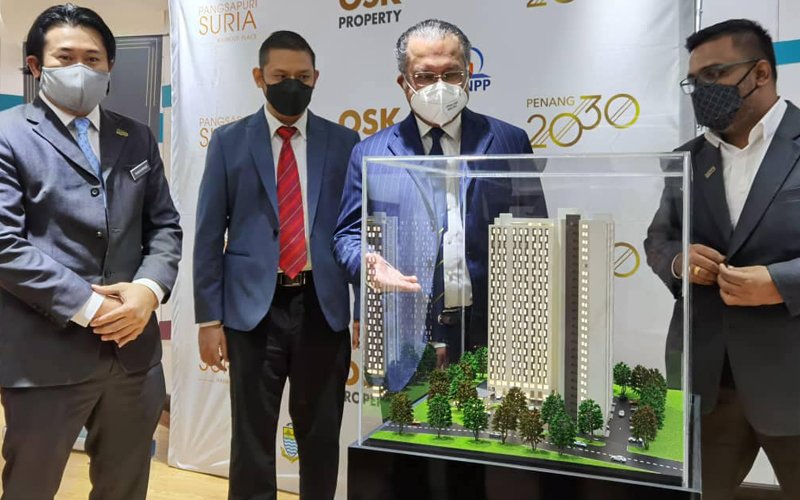 More than 300 squatters in Butterworth will receive free homes from the Penang government valued at RM22.4 million as part of a resettlement project.
The residents are part of Kampung Ujong Batu — an old settlement by the mouth of the Perai river, which has about 300 houses and was once home to workers at the nearby dockyard.
State executive councillor Jagdeep Singh Deo said the state government had bought 353 flats at a new apartment building called Pangsapuri Suria, being built 500m away at Harbour Place.
He said the settlers would receive their keys to their 663 sq ft homes, costing RM60,000 each, in two years.
"We are giving these villagers a good home with all the amenities. These are apartments of high standard," the state housing committee chairman told reporters at Komtar on Friday.
Bagan Dalam assemblyman Satees Muniandy said the 5ha village site occupied swampy land and belonged to the Penang government.
He said the government had no plans to develop the land once the squatters cleared out.
"My office spends RM40,000 every year to repair the homes that often get damaged," he said.
Source: FreeMalaysiaToday.com