An Extraordinary Residence Beyond Expectations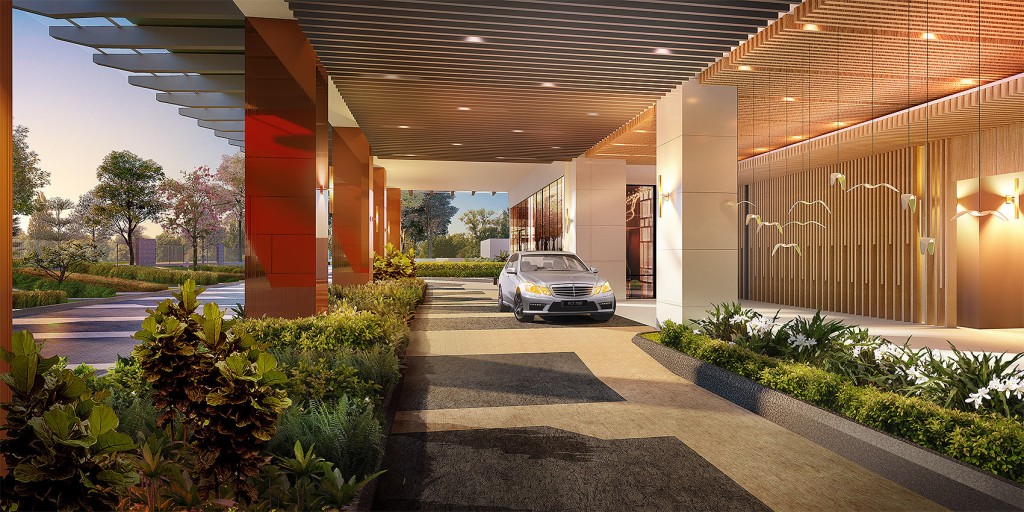 From air touch elevators to extra spacious secondary bedrooms, you will be pleasantly surprised by the unique features of Anggun Residences at Design Village Batu Kawan, most of which supersede your expectations of a home that offers such amazing value.
Features for tomorrow's lifestyle
Anggun Residences is meticulously designed with your future lifestyle in mind. The new norm of working-from-home, renewable energy, and preventive measures in keeping the spread of viruses and infections at bay, are all carefully taken into consideration in the planning of these residences.
Air Touch Elevators
From touchless buttons to motion call censors, the elevators at Anggun Residences recognise your hand gestures without the need for any surface contact. You can easily call for the lift with a simple wave or choose your designated floor by hovering your finger over the touchless buttons. Clean and convenient, the technology helps ensure better hygiene and reduces the risk of contamination.
Electric Vehicle Charging Station
Plug-and-charge your electric vehicles at the EV charging stations at Anggun Residences. Equipped with 3-phase 32A fast chargers, enjoy a quick and efficient charge at 22kW before heading out for the day.
Automated Waste Management System
The waste management system at Anggun Residences utilises vacuum technology to keep garbage odour at bay. The automated system also enables the council truck to collect garbage without the need of entering the property.
Condotel Concept Recreational Facilities
From active, leisure to interactive indulgences, enjoy over 70 different recreational facilities at ground, podium and rooftop levels. These include a 50m swimming pool, sky bar and dining, starry tunnel and more.
Sensible features for utmost comfort
A visit to the actual show unit will leave you in awe at the sheer spaciousness of these 1,045 sq ft residences. Take a closer look and you will discover all the finer design details that make these residences so ideal to call home.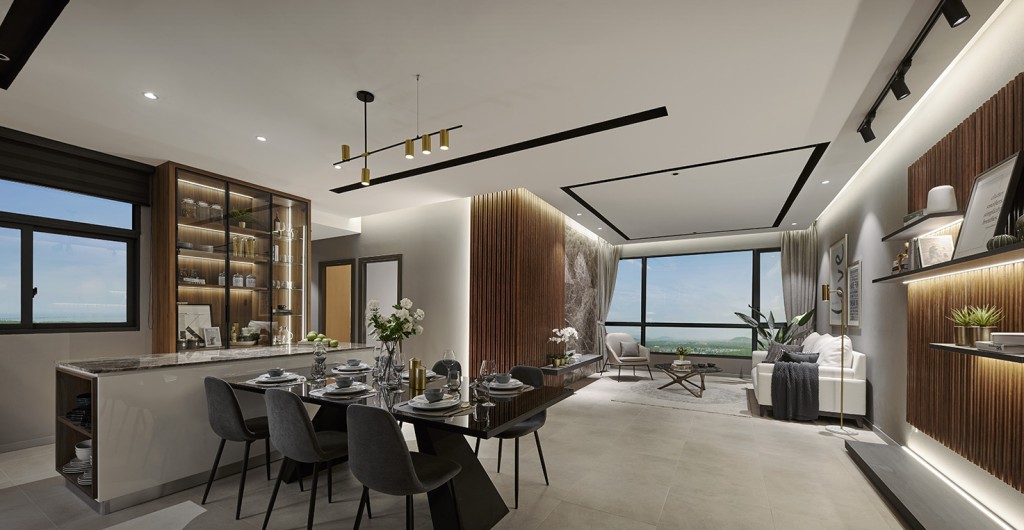 Column-Free, Beam-Free Layout
The 'secret' to the extra capacious layout is the column-free, beam-free open concept design that maximises functional space to the fullest. Because of this, you will find furnishing your home to be so much easier too!
Extra Spacious Secondary Bedrooms
All secondary bedrooms can accommodate a queen-sized bed while the master bedroom can easily fit a king-sized bed, a built-in wardrobe, a window seater, and still have space to spare.
Full Width Glass Windows to All Rooms
Enjoy waking up to panoramic views of the horizon every morning. At Anggun Residences, all bedrooms are facing outwards, welcoming a healthy dose of sunshine. The living area even comes with a corner piece window for an even more impressive view of the skyline.
Decorative Security Front Door
Unlike most residences, your main door at Anggun Residences is a security-enhanced decorative door that allows you to either open it entirely or partially when necessary.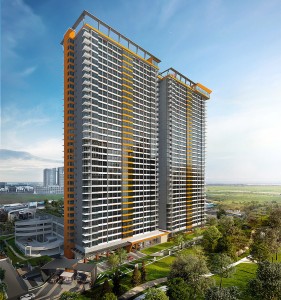 70% sold. A property gem in Batu Kawan!
Anggun Residences is strategically located right next to Design Village Outlet Mall in Batu Kawan, a booming location that is undergoing tremendous growth. The Batu Kawan Industrial Park located just a short drive from Anggun Residences has been continuously welcoming more and more multi- national companies and manufacturing plants, opening thousands of job opportunities in the area.
Whether it is for self-stay or investment purpose, Anggun Residences is the smart choice. To find out more about this well-planned residential project, visit PE Land Sales Gallery at Design Village Outlet Mall. Opens daily from 11am to 8pm, you may also call 012-476 3163 to make an appointment for a personal tour of the show unit and to view the key features' prototypes that are available on-site.
For more info, visit www.anggunresidences.com.my. Alternatively, you can follow Anggun Residences on Facebook (www.fb.com/anggunresidences) or Instagram (www.instagram.com/anggunresidences) for its latest updates and offerings.
You may register your interest here to receive a call back