State govt stays committed to maintaining facilities at various housing schemes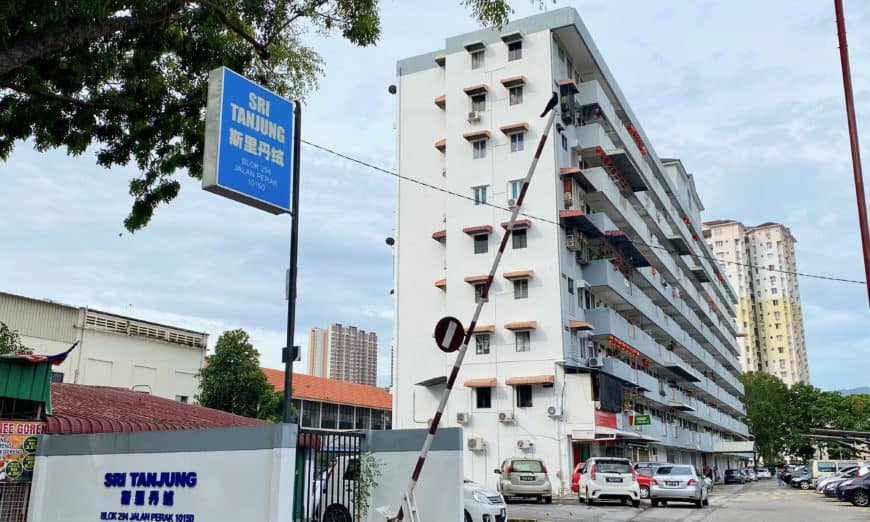 The Penang government has spent a total of RM290.55 million for the maintenance projects covering both the public and private housing schemes in Penang as of Jan 25 this year.
This was announced by state Local Government, Housing, Town and Planning Committee chairman Jagdeep Singh Deo during a press conference held at the Sri Tanjung Apartment in Datuk Keramat today.
"Out of this amount, the state government has spent a total of RM46.87 million for the Penang Maximum 80% Maintenance Fund (TPM80PP).
"This involves a total of 297 applications for 497 maintenance works which have been carried out.
"All these maintenance works mostly involved the upgrading and replacing of lifts (285 projects) followed by water tank replacement and repair works (195 projects)," said Jagdeep.
Jagdeep added that the RM290.55 million also includes the maintenance works for housing schemes under the Penang Island City Council (RM24.82 million) and Seberang Perai City Council (RM4.59 million) as well as the public housing schemes (RM214.26 million).
Apart from that, Jagdeep thanked the Federal Government for allocating RM35.19 million under the 'Program Penyelanggaraan Perumahan (PPP)' and Tabung Penyelenggaraan Perumahan Malaysia (TPPM) for the year 2020 and RM18.44 million for 2021.
"For the year 2022, Jagdeep said the state government through the Penang Housing Board has appealed for a RM134.76 million fund from the Federal Government for the public and private housing schemes' maintenance works.
"I would like to also urge the Federal Government to expediate the building of affordable homes for our people in Penang.
"The Housing and Local Government minister Datuk Seri Reezal Merican Naina Merican has promised at least two new people's housing projects last year.
"I thank the minister for giving the commitment, but what we want is for the Federal Government to deliver their promises," he added.
Jagdeep visited the Sri Tanjung Apartment to distribute the food baskets to the residents in conjunction with the Chinese New Year festivity.
During his visit there, Jagdeep shared that ever since (TPM80PP) was established in 2013, the state government has approved a total of three applications for the maintenance work at the Sri Tanjung Apartment worth RM200,380.
"Today, I have received an appeal from the apartment's management regarding the need to upgrade two units of the lifts.
"Penang Housing Board has taken note of it, and they would take immediate action on the matter," he added.
It is learned that Jagdeep, who is also the Datok Keramat assemblyman, has allocated a total of RM5,000 for the CNY food baskets which will be distributed in his constituency.
Source: Buletin Mutiara