Headwinds ahead for residential property market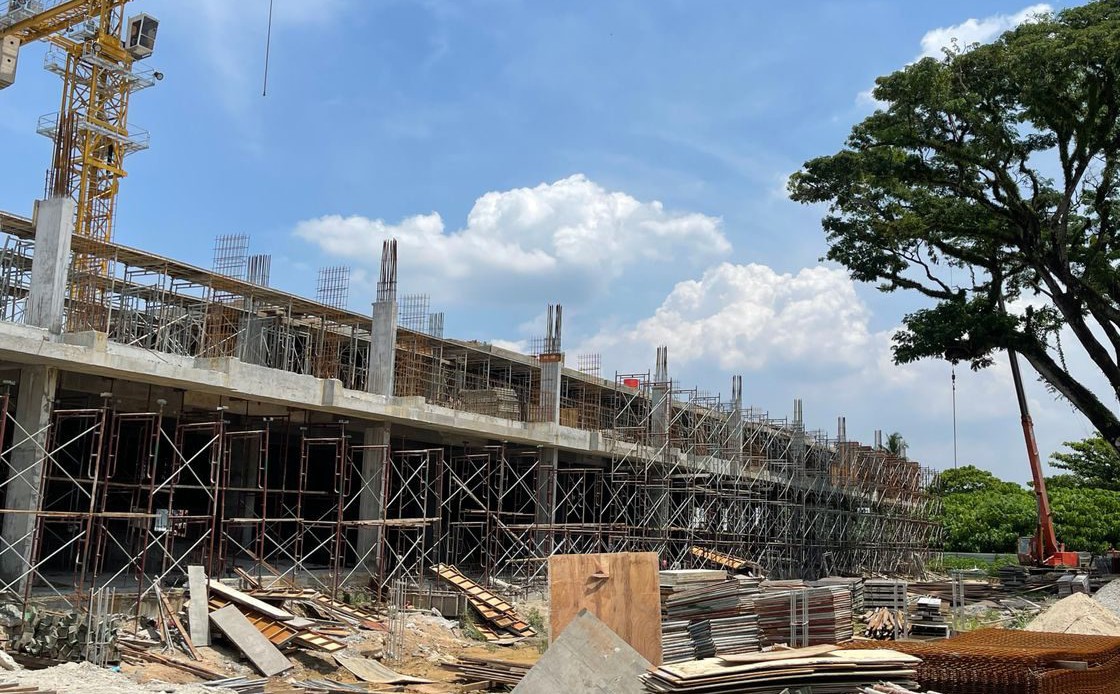 In economic terms, a headwind hinders or impedes growth and progress. In this instance, headwinds are expected ahead particularly for Malaysia's residential property market.
Six headwinds were highlighted by Lee Heng Guie, economists and executive director of the Socio-Economic Research Centre (SERC) at Rehda Institute's CEO Series 2022 held last month.
The first headwind is the rising costs of building materials adding pressure on already dwindling profit margins and increased construction costs which will trickle down to higher purchase prices for homebuyers.
According to the Department of Statistics Malaysia, the Building Materials Cost Index (BCI) (without steel bars and with steel bars) has shown an increase of the entire building category, increasing between 0.3% and 3.1% in Peninsular Malaysia in 2021.
Another pressing issue weighing down the completion of housing projects is labour shortages. Master Builders Association Malaysia reported that the real estate industry is currently short of 200,000 workers.
The National Chamber of Commerce and Industry of Malaysia (NCCIM) has said the foreign labour shortage in critical sectors is caused by, among others, expiring work permits and the constant "open and shut" orders during the pandemic.
The third headwind is the persistent oversupply of properties in the primary market, a long-standing issue in Malaysia.
An overhang is when newly completed properties remain unsold for a period exceeding nine months after receiving the Certificate of Completion and Compliance (CCC).
As of the third-quarter of 2021, total overhang has declined by 1.0% year-on-year to 64,923 units worth RM49.4 billion according to the National Property Information Centre (NAPIC).
The second implementation of the loan moratorium ends this month and it is to be seen if more homeowners are unable to service their mortgage.
This potentially leads to the fourth headwind adding fuel to the fire – a rise in non-performing residential loans, leading to more auctions in the market.
Additionally, Lee said buyer sentiment will continue to be dampened in 2022 amid the rising costs of consumer goods and the end of the Home Ownership Campaign (HOC) on Dec 31 last year.
Fear and caution of the omicron variant may also dampen buyer sentiment alongside the reasons mentioned by Lee.
The risks of abandoned projects due to the prolonged pandemic forms the final headwind. The housing and local government ministry identified 79 abandoned housing projects involving 17,724 housing units and affecting 11,824 buyers in Peninsular Malaysia last October.
On a positive note, Lee noted several catalysts and opportunities ahead with historically low interest rates, the RPGT exemption from the sixth year of ownership as well as the RM2 billion in funds for Skim Jaminan Kredit Perumahan among others.
He also foresees a strong turnaround in 2022 for the construction sector with a forecasted 10.6% construction GDP growth in 2022 despite a contraction of -2% in 2021 and -19.4% in 2020.
Contributing factors to forecasted growth include numerous private projects in the pipeline as well as the continuation of major public infrastructure projects and affordable housing projects.
He reiterated the risks posed by the rising costs of building materials, labour shortages and weak implementation capacity of public projects.
Source: FreeMalaysiaToday.com