Dua Residensi key handover ceremony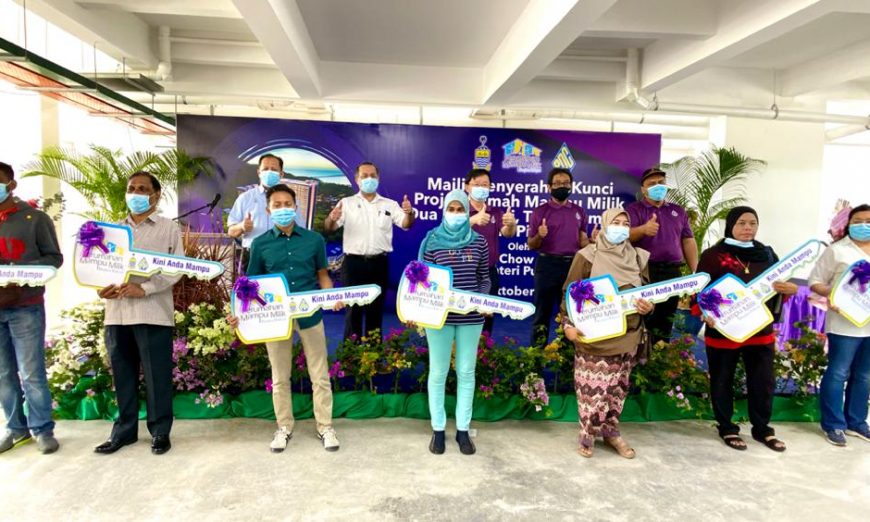 Penang State Government hopes that the affordable housing (RMM) completed by the Penang Development Corporation (PDC) can further improve the quality of life of the people in this state.
Chief Minister, YB Tuan Chow Kon Yeow said this during the key handover ceremony event for the Dua Residensi project at Teluk Kumbar this morning.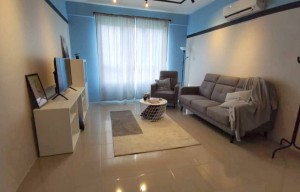 According to him, more than 350 units of the total 694 houses of various categories completed by the state agency here have been successfully sold even though the property market is still challenging due COVID-19 pandemic at the moment.
"It is my hope that with the implementation of these carefully planned affordable housing projects, the people of Penang will be able to own their homes and enjoy a better and safer quality of life," he explained, who is also the Local Government, Housing Town and Country Planning Committee chairman
It is understood that since 2013, the State Government and PDC have been actively focusing on the supply of affordable housing below the ceiling price.
Apart from the Dua Residensi at Teluk Kumbar, a key handover event for 520 units of the Suria 1 project near Bandar Cassia Batu Kawan was held in May 2008.
Meanwhile, another 707 units at Jiran Residensi project near Butterworth are expected to obtain a certificate of completion and compliance (CCC) in early January 2021.
Kon Yeow added that at this time, PDC is also planning for Cecil Residensi project near George Town and Mak Mandin Residensi near Butterworth where the development progress is now at 21 percent and 3 percent respectively.
"Under the PDC, a total of 26,616 units of affordable housing have been provided, namely 3,307 units completed, 2,947 units under construction and 15,230 units in the planning (to be built)," he added, who is also the Member of Parliament for Tanjong and State Assemblyman (ADUN) for Padang Kota.
Find out more about Dua Residensi