Urban redevelopment – Addressing the problem of old and unsafe buildings in Penang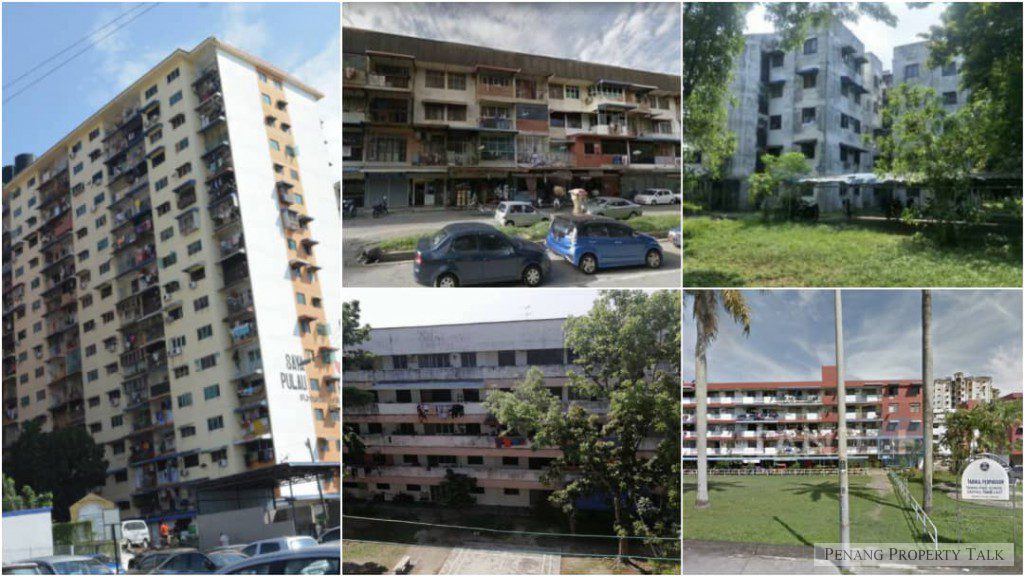 The implementation of urban redevelopment or urban regeneration for 'old' and high-risk residential buildings is aimed at creating sustainable and habitable development.
Penang Local Government, Housing Town and Country Planning Committee chairman Jagdeep Singh Deo said, this urban redevelopment initiative has been widely implemented in developed countries including some countries in Asia such as Hong Kong and Singapore.
"In 2015, the State Government established the Urban Redevelopment Committee (URC) to monitor issues related to urban redevelopment including building structure security issues.
"(And) as informed earlier, in Penang there are still several public housing schemes that are over 50 years old.
"Therefore, the implementation of urban redevelopment is expected to address issues such as obsolescence of uneconomic structures due to the need for continuous repairs and unsafe old buildings.
"However, until now, the State Government has to wait for the guidance on the implementation of urban redevelopment based on the provisions of the law from the Federal Government to either use the existing act or create a new city redevelopment act," he said at a press conference at Komtar on 5 October 2020.
Also present were Senior Assistant Secretary (Housing), 'Ainul Fadhilah Samsudi and representatives from the Penang Development Corporation (PDC).
Earlier, Jagdeep responded to the issue of structural cracks in one of the residential buildings in Taman Free School as reported in an English-language newspaper.
"The issue of the cracking is not something new as the building is over 50 years old and the movement of land in the surrounding area worsens the situation.
"However, the Penang City Council (MBPP) has acted swiftly by relocating the occupants in affected units to a temporary home.
"(And) the area is also closed due to security factors," he replied.
It is understood that an independent consultant has also been appointed to ratify the situation and monitoring will continue until further action is agreed.
According to Jagdeep, Taman Free School is one of five old public housing schemes placed under URC monitoring.
Apart from Taman Free School, also listed are flats in Padang Tembak (Air Itam); Lengkok Mahsuri (Bayan Baru); Siakap Park in Seberang Jaya and Mak Mandin (in Butterworth).
"For the Lengkok Mahsuri public housing scheme, the urban redevelopment project should be started at the end of this year but postponed due to COVID-19.
Source: Buletin Mutiara