TNB gets conceptual approval to build pylons on Penang Bridge
The Penang government has given conceptual approval to Tenaga Nasional Berhad (TNB) on its plan to build pylons next to Penang Bridge.
Chief Minister Chow Kon Yeow said the plan was to cater to the power supply demands of the state.
"We are currently discussing with TNB after giving the conceptual approval," he said at a press conference in Komtar today.
Chow, however, said TNB would have to obtain the planning approval from the two local councils – Penang Island City Council and Seberang Perai City Council.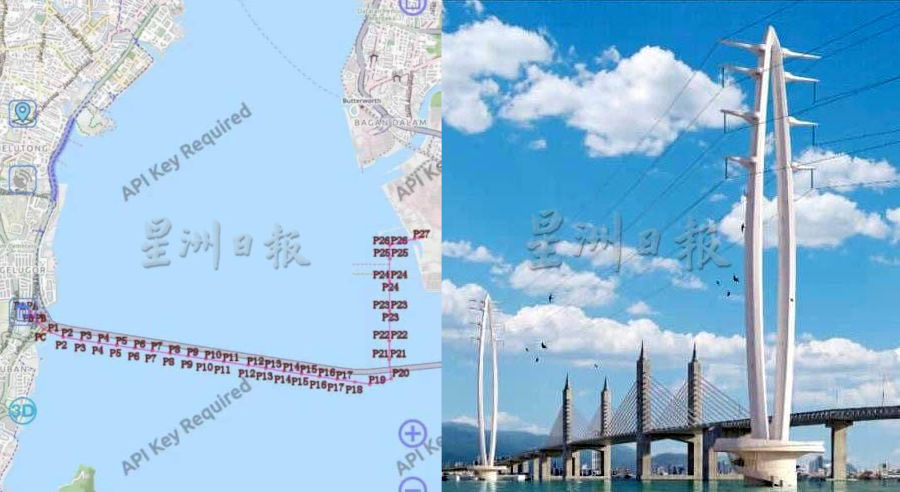 Concept pictures from Sin Chew Daily
Chow was asked by a reporter for his response following a report in a Chinese daily which stated that pylons as high as 100 metres would be built on the bridge.
On the Budget 2020 wish list for state government, Chow said he hoped that the state's request for basic infrastructure, airport expansion and flood mitigation project would be taken into account.
The budget is scheduled to be tabled by Finance Minister Lim Guan Eng in Parliament on Oct 11.
Source: Buletin Mutiara