Budget 2020: Hopes for affordable housing allocation for Penang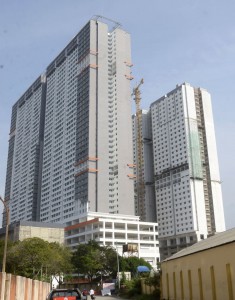 Penang Housing, Local Government, Town and Country Planning Committee chairman Jagdeep Singh Deo hopes a certain percentage from the upcoming Budget 2020 will be allocated for public amenities, particularly affordable housing.
He said that one of the state government's main targets was to achieve 180,000 units of affordable housing in Penang, but none of the 102,335 existing units and ongoing projects were built by the Federal government.
He also expressed his disappointment that the Federal Government proposed to scrap the affordable housing development projects such as the 1Malaysia People's Housing Programme (PR1MA), the National Housing Company (SPNB) and the 1Malaysia Civil Servant Housing Scheme (PPA1M), as it was deemed not cost-effective.
"Unless the Federal Government can agree to either build more affordable houses in Penang or to set aside some percentage of our taxpayer's money for affordable housing," he said in his speech during a workshop on affordable housing here today.
He also hoped that the Housing and Local Government Minister Zuraida Kamaruddin would uphold the responsibility of delivering affordable housing to not only Penang, but to all states in Malaysia.
Meanwhile, Jagdeep also hoped that the high rate of loan rejection could be reduced, especially among buyers purchasing low cost (LC) and low-medium cost (LMC) units as their first home.
He said that commercial banks have categorised these first time home-buyers as "high risk" due to their low income.
"It is a catch-22 situation, because we have set the guidelines that people with low incomes are allowed to purchase LC or LMC units," he said in a press conference, adding that seven out of 10 loans were rejected.
He added that an official letter from the state Chief Minister Chow Kon Yeow regarding the 2020 Budget wish list had been sent to Putrajaya.
The budget would be tabled by Finance Minister Lim Guan Eng on Oct 11.
Source: Bernama.com