Discovery of Penang's New Island at Queensbay Mall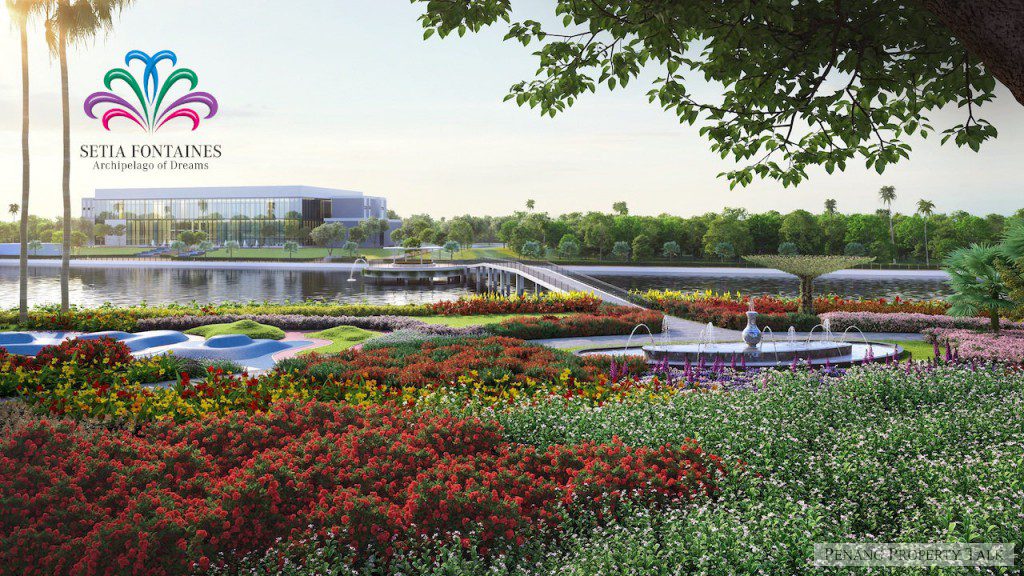 In the twinkling of an eye, SP Setia the leading property developer in Malaysia, has once again set to make another success story in the vibrant vicinity of Bertam with its latest edition of Setia Fontaines. Setia Fontaines township is crafted to fulfil various stages of living. Whether you are looking for your first home, or looking to start your family or as a retirement home, there's something for everybody in Setia Fontaines.
Setia Fontaines is now showcasing its finely curated landscape design at Queensbay Mall between 2 – 6 October 2019. Witness yourself and be mesmerised with the impressive view of the massive extraordinary landscape featuring Sea of Flowers, KingFisher Bridge and some new concepts of landscaping for the Central Park.
Setia Fontaines, the first ever township in Malaysia is set to offer a 63 acres' man-made lake with 100m width musical fountain, capable of reaching a height of 60m up-to-the-air. Be ready to be spoilt with the water taxi services available at the lake. Be pampered with the breath-taking view of the lake as you enjoy an Al-fresco dining strip. Be prepared to relax at the huge open space overlooking the water fountain as you have your evening stroll with your friends and families.
Setia Fontaines, with endless nature mindset offers a magnificent 37 acres' Central Park that promises none other than a healthy yet environmental friendly atmosphere. Bewitched with the various types of greeneries and featured fountains operated on solar power. The Central Park is complemented with a stunning water fountain which filters all sediments from the lake, various disabled friendly facilities and a spectacular 2km jogging path.
In the heart of Setia Fontaines, be dumbfounded with the Setia International Waterfront Centre, whereby ample amenities are available such as Hotels, Medical Centre, Office Buildings, Shopping Malls, International School, Convention Centres, to name a few.
Setia Fontaines is marked to be the next most-searched-for development in Malaysia.
DISCOVERY OF PENANG'S NEW ISLAND

Queensbay Mall, Centre Atrium,(Ground Floor)
2 – 6 October 2019 (Wednesday – Saturday), 10:30am – 10:30pm
NusaCinta @ Setia Fontaines – Launching Soon
NusaCinta is the very First Island Collection of Setia Fontaines. It is also the first freehold Gated and Guarded development in Setia Fontaines. NusaCinta, occupying a total land area of approximately 69 acres, encompasses 489 units of residential homes that comprises both single & double storey Terrace, Link Semi-D, Semi D and Bungalows.
NusaCinta is meticulously designed with the island concept, along with splendid waterway elements and impressive landscapes. Featuring more than 15 facilities, this second phase of residential development of Setia Fontaines has 18% of development dedicated for greenery open space.
Amansara South @ Setia Fontaines – 80% Sold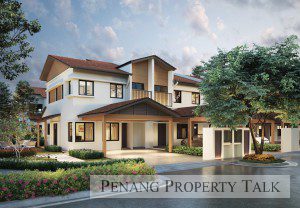 Amansara South, the first phase of residential development in Setia Fontaines, comprises 394 units of both single and double storey terrace homes. It is one of the most affordably priced landed housing schemes in Seberang Perai with spacious land area of 22ft x 70ft, and a minimum built-up area of 1,336 sq.ft. for the single storey terrace ; and 1,835 sq.ft. for the double storey terrace.
With a starting price of only RM320,000 onwards, Amansara South has received a very good response and achieved a take-up rate of more than 80% since its soft launch in August.
Visit Setia Fontaines Roadshow at Queensbay Mall today to find out more and own a unit of the landed house with only 1% deposit!