Bayan Lepas LRT Public Inspection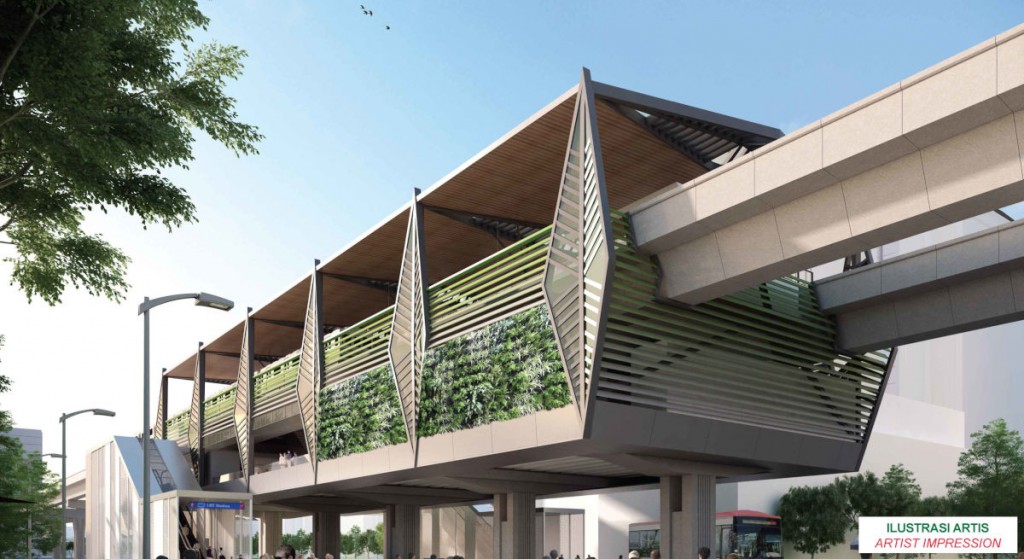 The Penang Transport Master Plan (PTMP) is a comprehensive five-in-one transport blueprint consisting of light rail transit (LRT)/monorail, ferries, taxis, buses and water taxis to meet Penang's needs over the next 50 years.
The Bayan Lepas LRT (BL LRT) is the first urban rail line to be built under the PTMP. It serves as the North-South public transport corridor and will form the backbone of rail transit on Penang Island.
The implementation of the PTMP demonstrates the State Government's commitment to provide better and well-connected public transportation services, improve the standard of living for Penangites and turn Penang into an ideal business and tourism destination.
The PTMP aims to progressively increase the public transport modal share to 40% in the long term and will act as a major catalyst for Penangites to use public transport in an effort to reduce congestion.
The LRT network provides direct airport transit from the Penang International Airport to major destinations on Penang Island as well as future connectivity to the mainland. It will be served by a systematic feeder service network within a 3km radius to ferry commuters to and from the stations.
Bayan Lepas LRT
The BL LRT line will run from George Town to the Penang International Airport, terminating at the future Penang South Reclamation (PSR) Smart City.
The proposed alignment is 29.9km, of which 21.3km runs within Penang Island from Komtar to Permatang Damar Laut. Out of a total of 27 stations, 19 will be built on the island, with the rest to be built on the manmade islands in the south.
VENUES AND SCHEDULES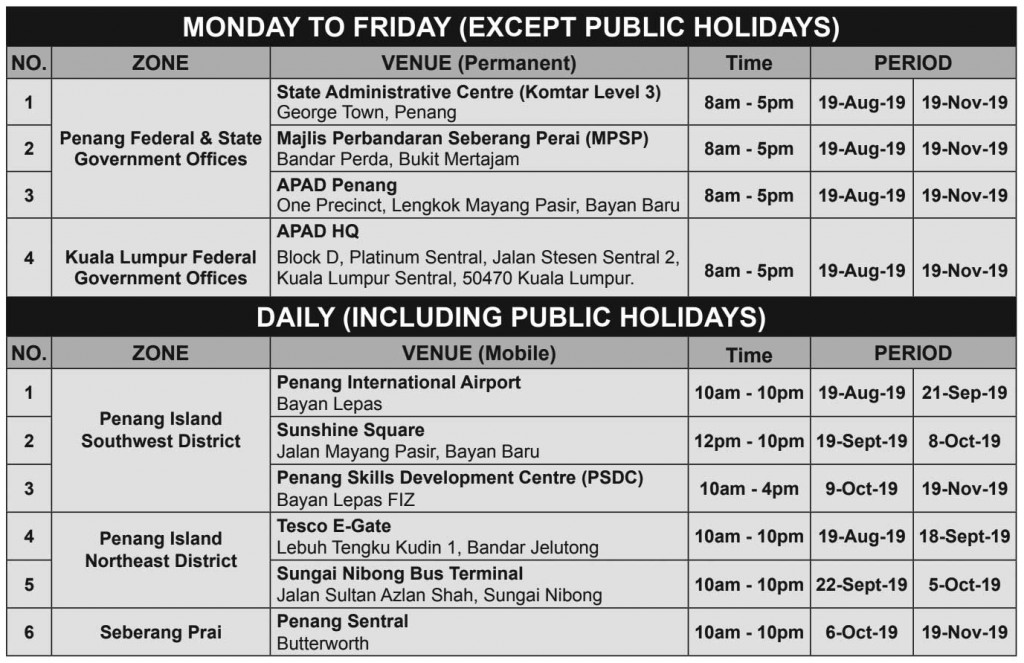 FACTS & FIGURES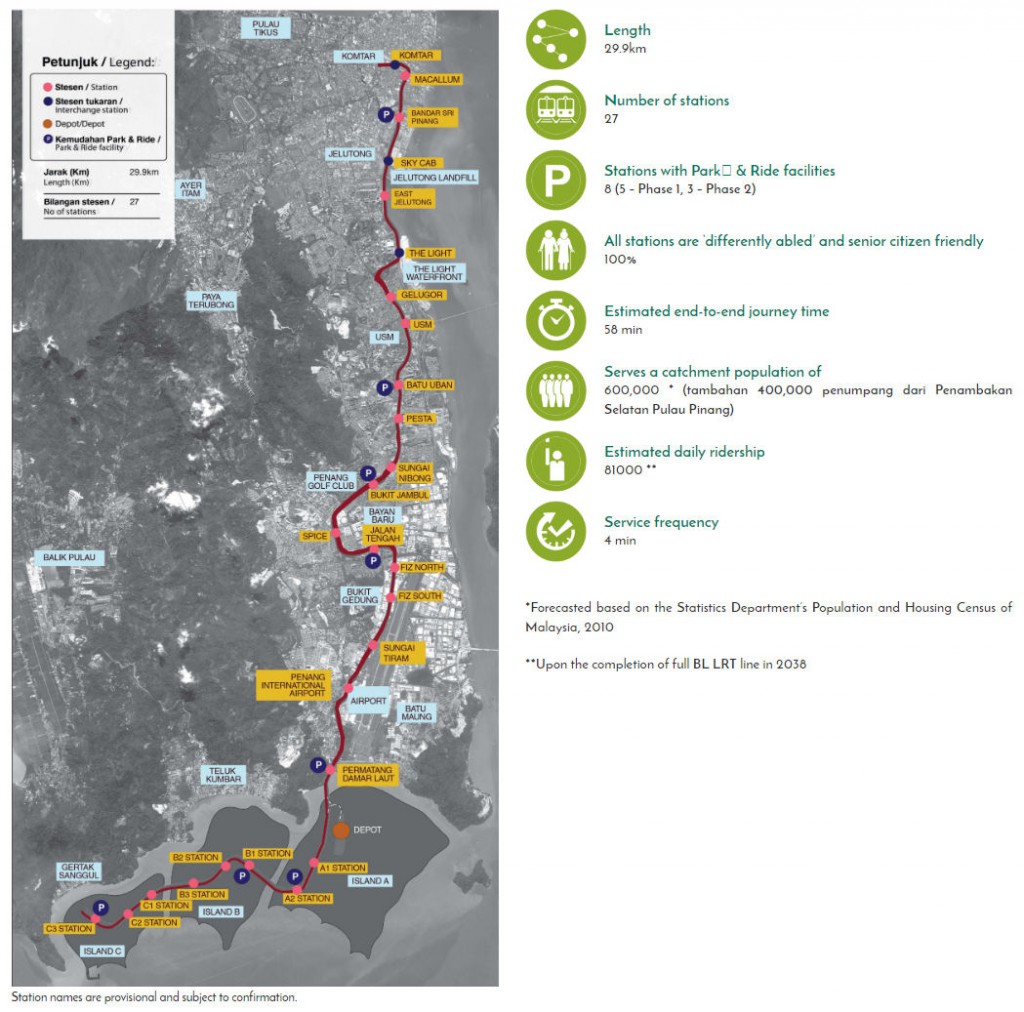 PROJECT TIMELINE

Elevated Alignment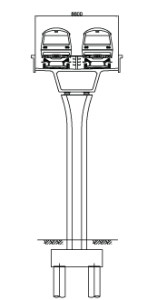 The elevated alignment of the BL LRT will be built on guideways supported by piers. The height of the guideway depends on various factors such as the terrain on which it is built and whether it has to span over roads.
Construction Method
The construction methods used for the BL LRT project are designed to be cost-effective and relatively quick to shorten the construction period; minimise traffic disruption and reduce risks to public safety. The main activities include utilities relocation; and viaduct, elevated station and depot constructions. Viaducts will generally be built either on the median or side of the road. Construction is expected to commence in the third quarter of 2020.A detailed Traffic Management Plan will be implemented by the appointed contractor throughout the construction period.
Source: PTMP Official website