Ferringhi Residence 2 named the Five Star Best Residential Development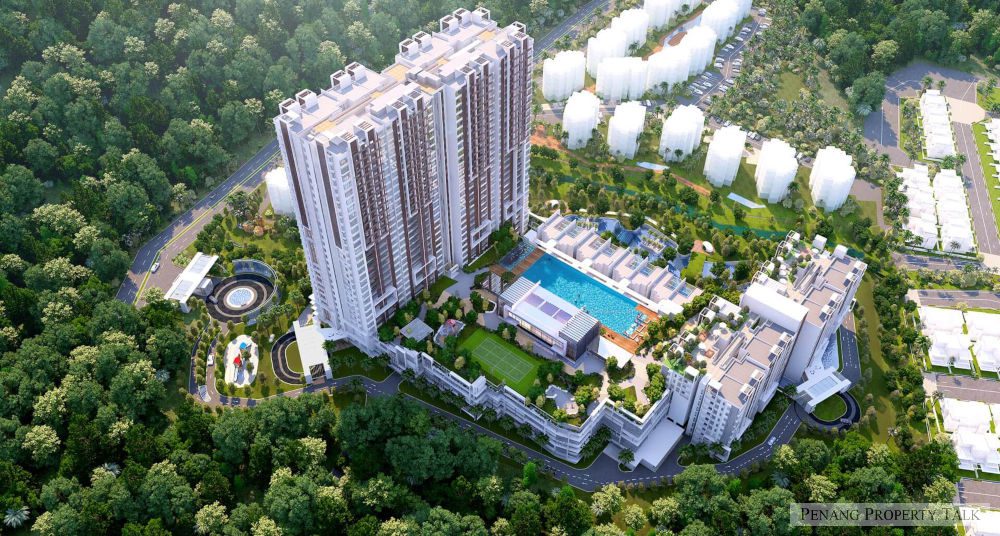 Mah Sing Group Berhad's Ferringhi Residence 2 project in Penang has received recognition for its excellence.
It was named the Five Star Best Residential Development for Malaysia at the Asia Pacific Property Awards 2019-2020.
This impressive achievement is a testimony to Mah Sing's continuous commitment in delivering a well-planned sustainable residential development with top quality and enhanced features.
"We are honoured that Ferringhi Residence 2 has been recognised," said Mah Sing founder and group managing director Tan Sri Leong Hoy Kum.
"We have been in the property industry for around 25 years.
"Our promise to reinvent quality space and enhance the lives of our homebuyers is always our main priority when planning a project."
Mah Sing also revealed its new Ferringhi Residence 2 show unit at Southbay Sales Gallery in Batu Maung recently after relocating from the old sales gallery in Menara Boustead, George Town.
The relocation was done to meet the continuous interest from potential home buyers.
The new 1,494sq ft Ferringhi Residence 2 show unit features the Type A layout which embodies the leisure urban resort style.
Interested homebuyers can now visit the new Ferringhi Residence 2 show unit at Southbay Sales Gallery every day from 9am to 6pm.
In addition, Ferringhi Residence 2 has just celebrated its topping up ceremony for Phase 1, symbolising the completion of the structure of the Tower B building.
Tower B is expected to be fully completed in July 2020 while the entire project, with its two phases, is scheduled for completion by December 2020.
The project is expected to have a total gross development value of RM614mil.
The 3.8ha Ferringhi Residence 2 development is in Penang's famous holiday spot of Batu Ferringhi.
It is a freehold residential condominium located behind the Penang Hill forest range and the Teluk Bahang Forest Reserve Park.
The project is accessible through Jalan Sungai 1 which branches off from Jalan Batu Ferringhi in front of Holiday Inn Resort Hotel.
Ferringhi Residence 2 is a resort-style condominium designed predominantly in a north-south direction.
The development comprises three towers (32-storey high-rise residences, 10-storey mid-rise residences and 4-storey low-rise residences).
Source: TheStar.com.my