Transport Ministry approved Bayan Lepas LRT project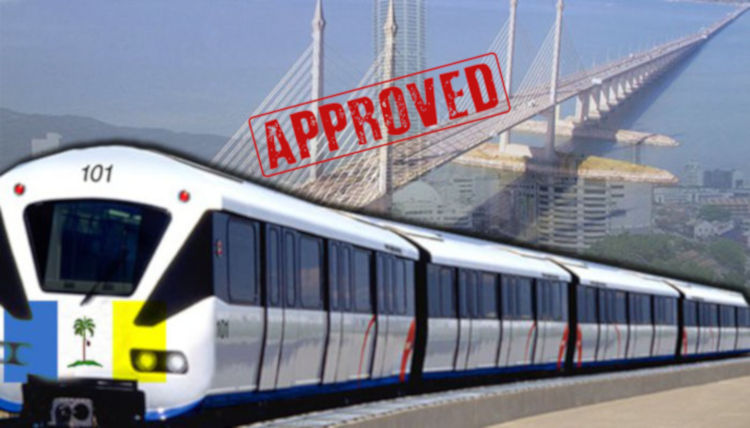 The Transport Ministry has approved Penang's Bayan Lepas light rail transit (LRT) project, says Anthony Loke.
In a statement Tuesday (July 17) the Transport Minister said approval was given after detailed study of the Penang Economic Planning Unit's (BPEN) application to develop the Bayan Lepas LRT project.
However, the state would have to exhibit documents of the project for a three-month period and the final go-ahead will only be decided after public responses are evaluated, said Loke.
"The application by Penang BPEN to develop the Bayan Lepas LRT scheme has been approved on July 16 subject to conditions stipulated under Section 83 and 84 of the Land Transport Act 2010.
"After approval is given, the applicant is required to deposit all required documents to the Land Public Transport Agency (Apad) for public inspection and for them to raise objections within a three-month period starting from the final date of notice published in local news advertisements.
"The completed documents of the project are to be exhibited in public places including government offices.
"The applicant must also upload a copy of the documents on a website for online viewing.
"After evaluating the public responses during the public viewing, another application for confirmed approval has to be submitted," said Loke in the statement.
The RM8.4bil Bayan Lepas light rail transit (LRT) together with a monorail, cable cars and water taxis, is part of the state government's RM46bil Penang Transport Master Plan (PTMP).
It will begin from Komtar in the northeast corner of the island and pass through Jelutong, Gelugor, Bayan Lepas and Penang International Airport before ending at the proposed Penang South Reclamation (PSR) development comprising three man-made islands totalling 1,800ha near Teluk Kumbar.
It is expected to provide a fast route to the airport and will traverse densely populated residential, commercial and industrial areas.
There are 27 LRT stations along the alignment, with the maintenance depot located on the first island that is to be reclaimed on the island's south coast.
Media Statement from Transport Ministry
Source: TheStar.com.my