Penang Property Convention – 29 Sept 2018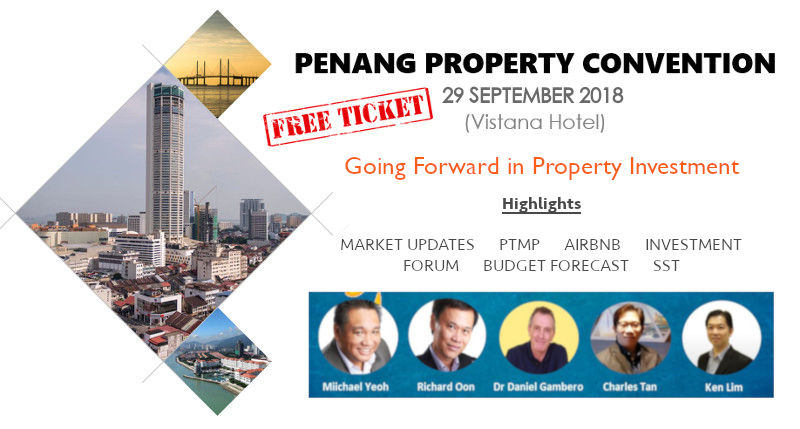 In collaboration with GM Training Academy, our annual Penang Property Convention is coming back this year on 29 September 2018. Come and join us for this informative property investment event.
Whether you are seasoned property investor or first time home buyer, this event will give you a real insight into Penang property market and learn about the impact of PTMP and SST on properties. That's not all! The speakers will also share their property investment strategies and tips.

Key highlights of the event:
Penang and national property market updates
The impact of Penang Transport Master Plan
How to be a millionaire property investor?
10 mistakes in property investment
How to increase your ROI using Airbnb
Pre-Budget forecast
Will SST affect the property market
Property Forum and more…
List of Speakers:
Miichael Yeoh (CEO, GM Training Academy)
Ken Lim (Founder, Penang Property Talk)
Richard Oon (National Tax Director, ShineWing TY Teoh)
Dr. Daniele Gambero (CEO, REI Group of Companies)
Charles Tan (Kopiandproperty.com)
The event will be held on 29 September 2018 (Saturday)
at Vistana Hotel (Grand Ballroom), 9:00 am to 5:30pm.
* THIS EVENT IS NOW FULLY BOOKED *
See you on 29 September!