Penang Vision 2030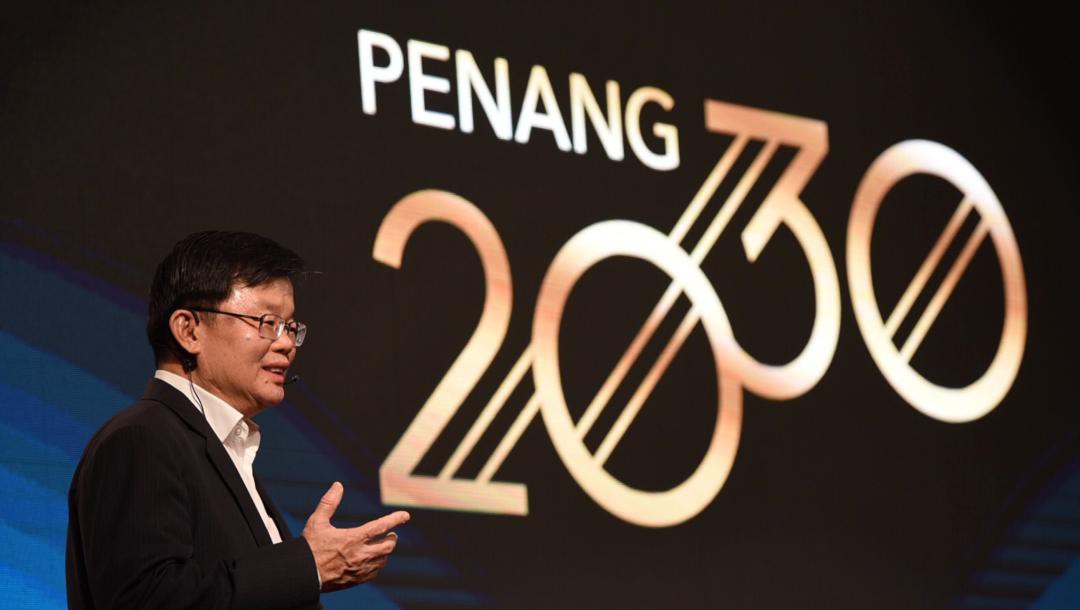 Penang today laid out its plan to become a family-focused, "green and smart" state in the next 12 years as part of efforts to improve living standards and general levels of happiness for its two million-odd people by 2030.
Chief Minister Chow Kon Yeow said the "Penang 2030" plan would take the state to new levels through a four-theme approach: increasing liveability, upgrading the economy, empowering the people and investing in built public environment.
The highlights of the plan include a "Made in Penang" approach to boost a niche manufacturing sector, the adaptation of a "sponge city" in future town planning to mitigate flash floods, and reducing reliance on the federal government in terms of funding.
In a two-hour town hall session with 500 industry captains and prominent leaders here, Chow said the end result of the 2030 plan was to bring happiness and prosperity to the state.
"We want to know how happy you are. We want to size up how happy Penangites are and form a happiness index.
"At least that way, all the government arms will know how you are feeling and ultimately have an inkling of what you want," he said at the Eastern and Oriental Hotel.
Chow said the plan would ensure that all policymaking benefits both the island and Seberang Perai, especially the latter as the future of the state relies on the mainland's potential for growth.
He said the first agenda on Penang 2030 was to provide a larger variety of affordable homes, improve public safety and provide welfare aid for those in need.
He said upgrading the economy was also on the cards, through improvements to the local manufacturing industries and the tourism sector and an ecosystem that nurtures creative industries and niche business services.
"Our idea is to come up with a 'Made in Penang' brand. This is beyond char koay teow and nasi kandar," he added.
Chow said civic participation was also key to the plan, to uplift vulnerable communities and reduce inequalities. He said more engagement sessions with the people would be held from time to time to address current issues.
The Penang government also wanted to spend more on the built environment, he said, promising to bring "balanced development through effective spatial planning".
He said Penang would also start using smart technologies in its local governments and implement plans for climate change adaptation as weather patterns had changed drastically over the years.
"Ultimately, our policies will be family-focused. Apart from our policies being people-centric, we are aware that family is central to everything we do. That is very much a core value for us Malaysians.
"In Penang 2030, we dare to call for the involvement of various levels of stakeholders in pushing, not only for economic and infrastructural development in Penang, but also for the cultural development of society as a whole," Chow added.
State government think tank Penang Institute has been tasked with helping the government coordinate, monitor and communicate matters related to Penang 2030.
Source: FreeMalaysiaToday.com