Penang Property Convention 2017. Another successful event!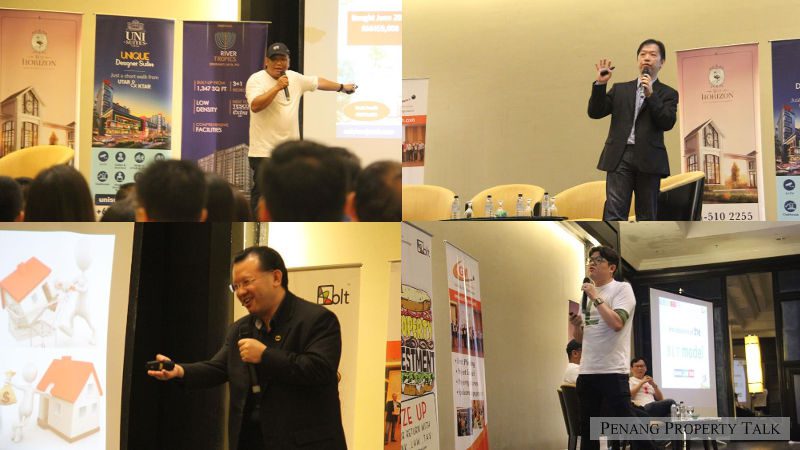 No questions were left unanswered at the recent Property Convention 2017-Penang Edition by GM Training Academy PLT (GM), in collaboration with Penang Property Talk. The event that took place on 29th July 2017 at Vistana Hotel Penang saw the attendance of first time home buyers and property investors from all over the country.
This year, the BLT team that consists of Miichael Yeoh (Bank), Chris Tan (Law) and Richard Oon (Tax), offered their expert's take on purchasing property the right way and minimizing risk when purchasing properties. GM's founder and CEO, Michael Yeoh kicked off the event with an introduction of the company and its journey in the property industry.
The introduction was then followed by a presentation by the Owner of Penang Property Talk website, Ken Lim, who gave the attendees a full overview of Penang's unique demographic and hot spots, as well as the skinny on its future growth, accessibility and impending public transportation plans. During his presentation, Lim also pointed out some catalyst projects which influenced the current prices and transactions such as Seri Tanjung Penang (STP 2), Gurney, Gelugor (The Light City), Paya Terubang ( Sunway Valley City), Batu Maung (Areca Mixed Development) and Batu Kawan.
Penang's very own real estate giant, New Bob Group also joined the rank this year to tackle the subject of affordable homes and green building. Dr Lee Ville, New Bob' Group Director, spoke about the benefit of Green Building and how it can positively contribute to the increase in a building's value (7.5%) and a decrease in overall electricity consumption (25%).
The final presentation of the day was by property investment coach, Kaygarn Tan who supplied the attendees with insights on Penang's property transaction and house price index. In his talk, he also highlighted the two important pillars of property investment: choosing the right property and having the access to money.
The convention concluded with a forum where the experts discussed topics involving Penang properties; while KK Goh, an investor and a property expert from Singapore, took on the topics of investing in overseas properties, particularly Vietnam and Australia, as well as the opportunities that await ASEAN countries with the completion of the High Speed Rail (HSR).
This story was first shared in iPropertyFocus on 08 August, 2017.