RM1bil properties to be injected into IdealUBB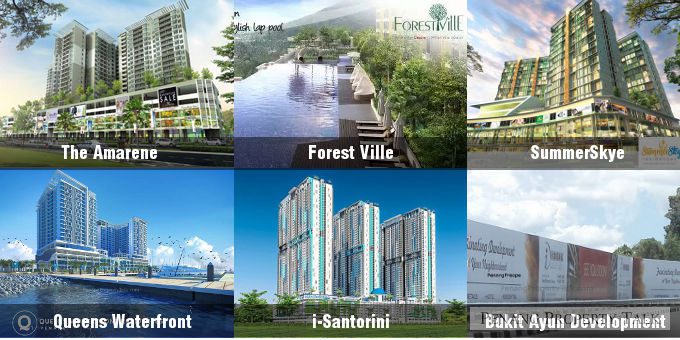 Ideal Property Development Sdn Bhd, the parent company of Ideal United Bintang Bhd (IdealUBB), will initiate a corporate exercise in the second half of this year to inject RM1bil worth of properties into IdealUBB.
The properties are priced below RM600,000.
"This is part of an on-going corporate exercise over five years to turn IdealUBB into a property company.
"We will initiate the corporate move after June, when IdealUBB closes its second quarter," said Ideal Property executive chairman Datuk Alex Ooi.
According to Ooi, the company plans to undertake RM2.723bil worth of condominium projects on the island this year.
Of the amount, the group had launched the RM378mil Summerskye Residences in Bayan Lepas in January.
The upcoming projects, comprising 3,648 units, to be launched between May and November are located in Bayan Lepas in the South-West District, which is close to the Penang International Airport and the first and second bridges.
The projects are Forest Ville with gross development value (GDV) of RM495mil this month, Bukit Ayun Development (RM1bil) in August, Queens Residences (RM550mil), and Amarene (RM300mil) in August.
Besides the Queens Residences and Bukit Ayun Development projects which will be priced between RM600,000 and RM900,000, the rest of the schemes are priced between RM450,000 and RM600,000.
"Some of these projects are among those that will be injected into IdealUBB this year."
Ooi said that while most developers were holding back launches, the group had decided to go ahead with a variety of property products priced between RM450,000 and RM900,000.
According to Ooi, properties within such a price range are still marketable, especially if the location is strategic.
"The group still has about 10,000 units of affordable homes, priced below RM400,000, which will be launched in the island over the next few years, and they will be injected into IdealUBB eventually.
"These 10,000 units will have an approximate GDV of RM3.8bil," he added.
Ooi said the group had developed 3,498 units of affordable projects on the island for the last two years.
"We have sold about 60% of these properties.
"Moving ahead, the strategy is to move into the range of between RM400,000 and RM600,000," he said.
Because of the number of condominium projects Ideal Property launched per annum, Ooi is now frequently referred to as the Penang Condo-King.
Ideal Property has 300 acres of land bank on the island. "We have some 25,000 units of properties planned for the land bank.
"About 20,000 units has been approved for more than 10 projects. But these properties will have to be injected into IdealUBB over a period of time in accordance with Security Commission regulations," he said.
Ideal Property injected the RM925mil I-Santorni into IdealUBB last year.
I-Santorini, in Tanjung Tokong, comprises 2,155 units of condominiums priced below RM400,000 each.
To date, the project is 60% sold.
Source: TheStar.com.my