Penang Monorail – Raja Uda / Bukit Mertajam Line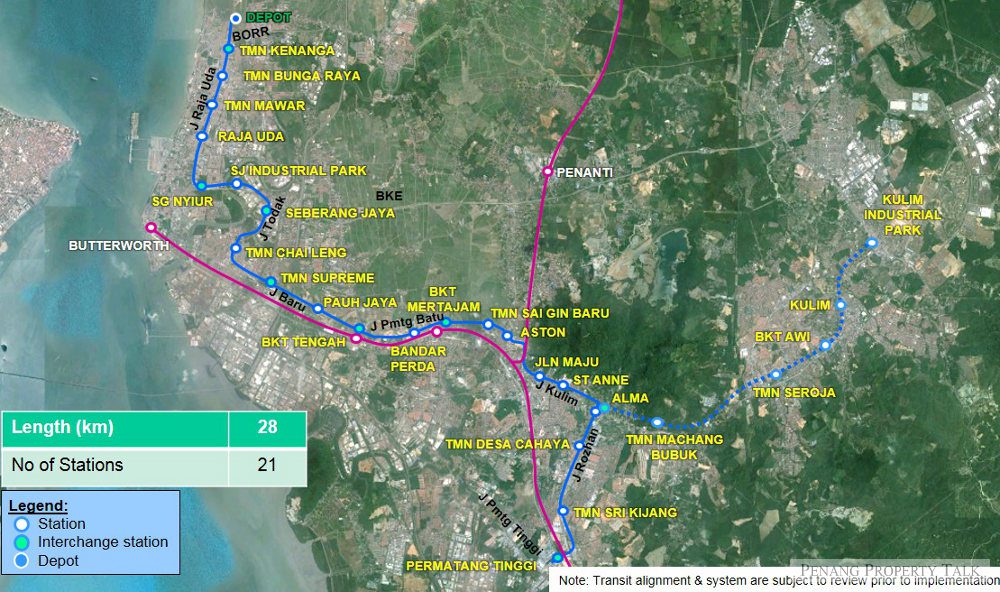 Raja Uda and Bukit Mertajam are two higher intensity development areas in Seberang Perai. Raja Uda, an upcoming development area is located in the northwest region of Seberang Perai and lies beyond the KTM rail corridor. The proposed Raja Uda-Bukit Mertajam Monorail line will provide much-needed connectivity between Raja Uda in the northwestern region and Bukit Mertajam in the southeastern region of Seberang Perai.
For the initial stage, the monorail line is proposed to begin from Raja Uda, passing through Sg Nyiur, Seberang Jaya, Bukit Tengah, Bandar Perda, Bukit Mertajam and continues on to Alma and terminates at Permatang Tinggi. The line will serve the Penang state administration offices at Seberang Jaya and Bandar Baru Perda.
Potential extensions of the transit line to further areas can be in the form of a BRT system:
From Raja Uda towards Kepala Batas in the north
From Alma towards Kulim in the east.
These identified transit corridors can be reserved as part of the State's planning process.
* Click here to find out more about Penang Transport Master Plan (PTMP) *