Tree Residency @ One Residence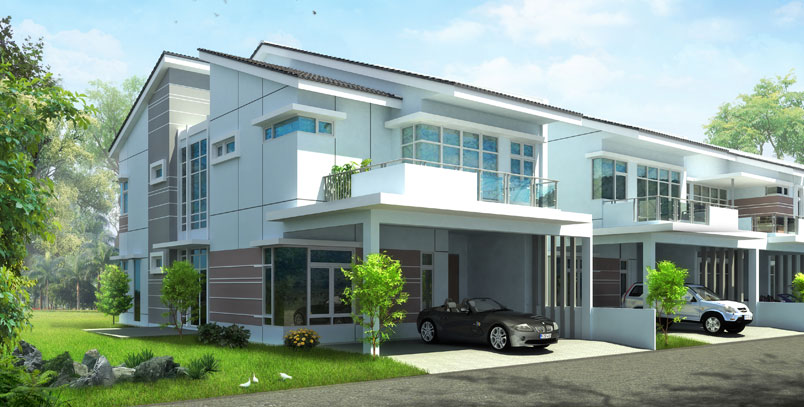 "Less is more" is the design philosophy of notable architect Ludwig Mies van de Rohe. With the Tree Residency, the values of minimalism are fully exuded, conveying a sense of harmony that comes from simplicity.
The minimalism in Tree Residency, however, is not one of emptiness, but one that is out of the box, with bold use of lines, geometry and ratio instead of fluff to achieve a clean and elegant look. More importantly, the materials used to construct Tree Residency are environmentally friendly, as such bringing its inhabitants close to nature.
The overall design of Tree Residency is skewed towards garden living, with eight different designs to suit the different requirements of buyers. The club facility of Tree Residency is complete with badminton court, half-sized Olympic pool and other recreational facilities that will bring out the athlete in you.
Location : One Residence, Sungai Ara, Penang
Property Type : Corner Duplex, Link Duplex, Twin Villa
Land Tenure : Freehold
Total Units: 316
Developer : Ideal Property
Contributed by reader (Update 27/2/13)
[nggallery id=41]
Contributed by reader (Update 24/6/13)
[nggallery id=53]
Contributed by reader (Update 25/8/13)
[nggallery id=59]
Contributed by reader (Update 18/9/13)
[nggallery id=60]