Ideal Property Group expands Penang Technology Park @Bertam with Zestron Precision Cleaning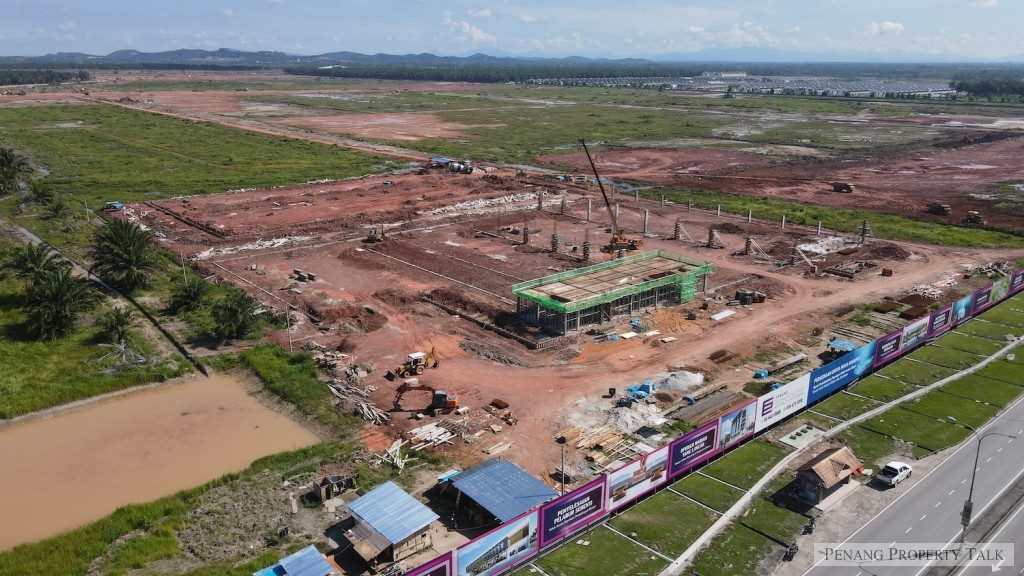 Ideal Property Group, a leading real estate developer, is delighted to announce a significant development in the expansion of Penang Technology Park @ Bertam, as it signs a Sale and Purchase Agreement ("SPA") with Zestron Precision Cleaning Sdn. Bhd. This partnership marks a momentous step forward for both companies and the technological landscape in the North Seberang Perai district.
The SPA involves the sale of 10 acres of prime freehold industrial land within the strategically located Penang Technology Park @ Bertam. This high-value sustainable industrial park is equipped with cutting-edge infrastructure and services designed to facilitate innovation and excellence in various industries. The 880-acre site is set to become the first of its kind in the region, integrating quality infrastructure with green initiatives to create a sustainable industrial ecosystem.
Zestron Precision Cleaning, a global leader in high precision cleaning solutions for the Electronics and Semiconductor industries, is headquartered in Ingolstadt, Germany, and established its South Asia operations in Malaysia in 2009. With an impressive 15-year journey in Malaysia, Zestron has now set its sights on expansion through this agreement.
Dato' Goh Teng Whoo, Chief Operating Officer of Ideal Property Group, and James Yeoh, Executive Director of Zestron South Asia, were the signatories of this pivotal agreement. Speaking about the expansion, Dato' Goh expressed his warm welcome to Zestron, describing Penang Technology Park @ Bertam as a logistical convenience and well-managed sustainable industrial park. "We are ready to support their automation requirements by working closely to provide the required services and solutions," he added.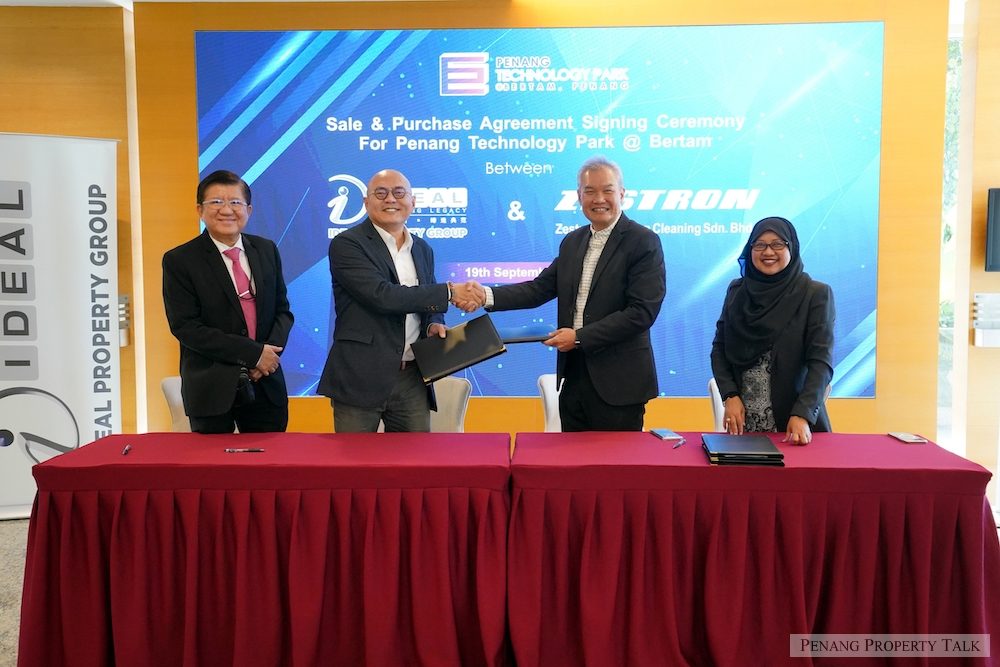 Zestron Precision Cleaning's expansion plan at Penang Technology Park @ Bertam signifies an estimated investment of approximately RM60 million. The new facility, expected to be approximately five times the size of their current location, is scheduled for completion by the year 2025. This expansion aligns with Zestron's commitment to meeting and anticipating the evolving needs of the Electronics and Electrical (E&E) industry.
James Yeoh, Executive Director of Zestron South Asia, stated that this strategic expansion not only lays the foundation for the company's ongoing growth but also responds to the escalating demand for IoT, EV, AI, and other megatrends, enabled by electronics, which will continue to drive the growth in the semiconductor and electronics cleaning industry. "The expected improvement in supply capacity will increase the capability to deliver enhanced levels of support and reliability to valued customers and partners."
Penang Technology Park @ Bertam, conveniently situated 23 kilometers from the Penang Port in Butterworth and 42 kilometers from the Penang International Airport, offers excellent connectivity and accessibility, resulting in reduced transportation costs and accelerated delivery.
With approximately 40% of the first phase already taken up by local and foreign companies in various sectors, including electronics assembly, medical devices, trading, warehouse, and logistics, Penang Technology Park @ Bertam is on a clear trajectory to becoming a thriving epicenter of industry and innovation in the region.
Ideal Property Group and Zestron Precision Cleaning look forward to this collaboration, which will undoubtedly foster innovation, excellence, and growth in the region. This expansion is not only a testament to the progress of Penang Technology Park@Bertam but also a testament to the growing technological potential in the North Seberang Perai district.