Urban renewal project for Mahsuri 5 Point Blocks broke ground yesterday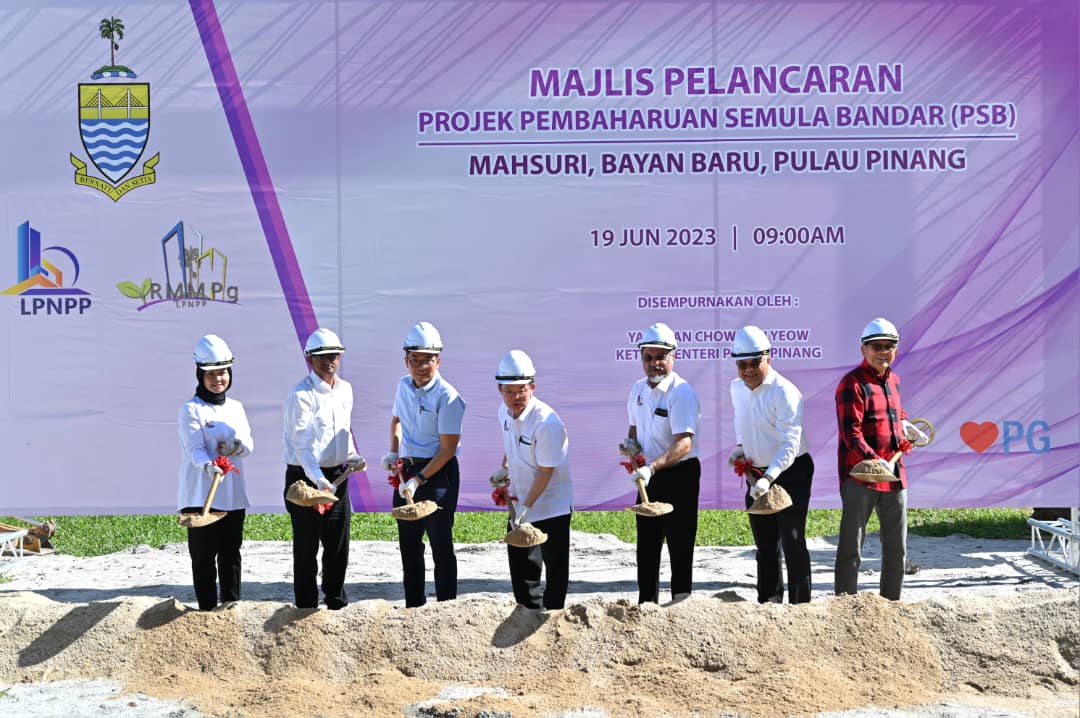 The urban renewal project for Mahsuri flats at Bayan Baru officially broke ground yesterday, with the first phase of the project expected to be completed by 2028.
Penang Chief Minister Chow Kon Yeow hopes that the unity government led by Prime Minister Dato' Seri Anwar Ibrahim can assist the urban renewal project (PSB) by revising existing laws to facilitate smoother progress of the project, benefiting not only the people of Penang but also the entire country.
He made these remarks during the groundbreaking ceremony for the urban renewal project at the Bayan Baru today.
"According to existing laws, in order to carry out a redevelopment plan, the consent of 100% of residents is required. If even one person opposes, the plan cannot proceed."
He said that neighboring Singapore only requires the consent of 70% of local residents for their urban renewal project.
"The urban renewal project for the Mahsuri flats was able to proceed smoothly because it obtained the consent of 100% of the residents, but it is not always so fortunate."
Therefore, he hopes that the central government can amend existing laws or formulate new ones to lower the consent threshold for residents and simplify procedures, allowing more people to benefit.
"This is a good plan, as residents can upgrade from the existing 250 to 500 sq.ft. units to larger units measuring 850 sq.ft., and from 1 bedroom with 1 bathroom to 3 bedrooms with 2 bathrooms."
Penang State Housing, Local Government, Town and Country Planning Committee chairman, Jagdeep Singh Deo, stated that besides the Mahsuri flats, the Taman Free School flat, Padang Tembak flats, Taman Siakap flats, and Mak Mandin flats will also undergo the urban renewal.
He mentioned that the first phase of the project for the Mahsuri flats is expected to be completed by 2028, with the second and third phases scheduled for completion in 2032.
He added that around 250 units and over a thousand residents are involved in the project, with an estimated cost of RM700 million.
"After the completion of the first phase, residents will move into the new units before the old flats are gradually demolished."
Image source: Facebook