Penang to gazette illegal reclamation land as green lung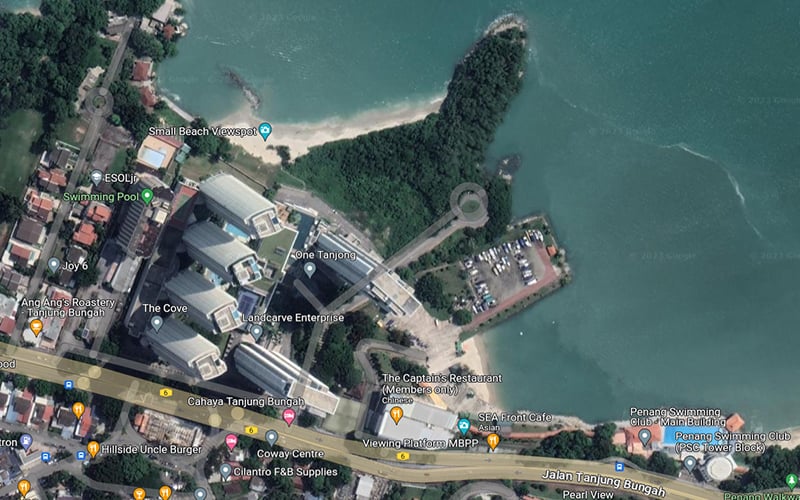 The Penang government plans to gazette as a "green lung" a piece of illegally reclaimed land in the seaside town of Tanjung Bungah, state executive councillor Zairil Khir Johari said yesterday.
"The illegally reclaimed land does not belong to any private party. It's state land and the government plans to gazette it as a green lung," he told FMT after residents complained about the state government's failure to build a coastal park promised in 2018.
The Tanjung Bungah Residents' Association (TBRA) had said earlier today that a five-storey wellness centre was being built on the reclaimed land in exchange for the developer bearing the cost of creating the park.
However, Zairil, who is the assemblyman for Tanjung Bungah, said the proposed wellness centre was on privately-owned land. The developer had been required to build a public park before being allowed to proceed with the project, he said.
"Residents get a coastal park and as for the state, we don't need to spend (money). But the condition imposed is clear and the park has to come first," he said.
Zairil said no development was taking place on the reclaimed land.
"The developer owns a small piece of land adjacent to the One Tanjong development, which is not part of the reclaimed land. That is a land to which they have rights," he said.
Last month, TBRA president Zulfikar Abdul Aziz had staged a protest to urge the state government to fulfil its promise to build a public park at Tingkat Laut 1.
He said the chief minister then, Lim Guan Eng, had announced in April 2018 that the state government would build a 9,000 square meter green park, a boardwalk and an open concrete stage there but the promise had remained unfulfilled after five years.
Source: FMT Online