BNM seen maintaining OPR at 2.75% for rest of 2023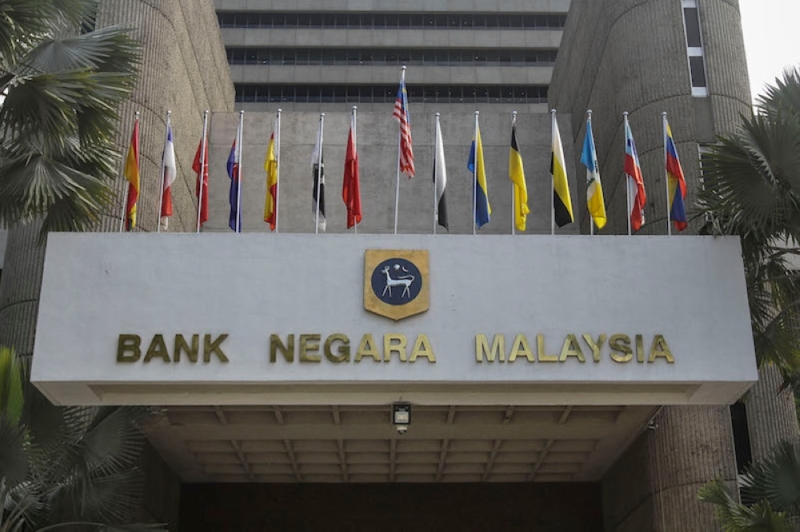 Malaysia's central bank will keep its key interest rate unchanged at 2.75% for a third consecutive meeting next Wednesday (May 3) and for the rest of this year and next as inflation has cooled faster than expected, a Reuters poll of economists found.
After reaching a peak of 4.7% in August, inflation dropped to a nine-month low of 3.4% last month, approaching the top of the central bank's target range of 2%-3%. That provides space to assess the impact of four consecutive rate hikes in 2022.
Over 80% of economists, 21 of 25, in the April 24-27 Reuters poll expected Bank Negara Malaysia (BNM) to keep the overnight policy rate unchanged at 2.75% at its May 3 meeting. The remaining four forecast a 25 basis point rise.
"Malaysia's moderating inflation path, as seen from the slowdown in both headline and core inflation for March, should be a relief to policymakers, even though inflation remains elevated vs. history," wrote Chua Han Teng, economist at DBS.
"We expect Malaysia's economic growth to slow in 2023 amid global external headwinds, and therefore BNM, being cognizant of downside risks, would also aim to keep the monetary policy stance supportive of growth."
Malaysia's economic growth rate was expected to more than halve to 4.0% this year from 8.7% in 2022 and was projected to recover only marginally to 4.6% next year, according to a separate Reuters poll. That may discourage the central bank from implementing further rate hikes.
While the median forecast showed rates would remain unchanged at 2.75% until at least the end of 2024, a significant minority — nine of 22 economists — predicted at least one more hike this year.
"Backed by sticky core inflationary pressures, still positive domestic growth momentum and domestic financial stability, we continue to see room for Bank Negara Malaysia to further normalise its monetary policy back to pre-pandemic level," noted Julia Goh, senior economist at UOB.
Source: TheEdgeMarkets.com