Queens Waterfront Sports Complex to be completed in 2026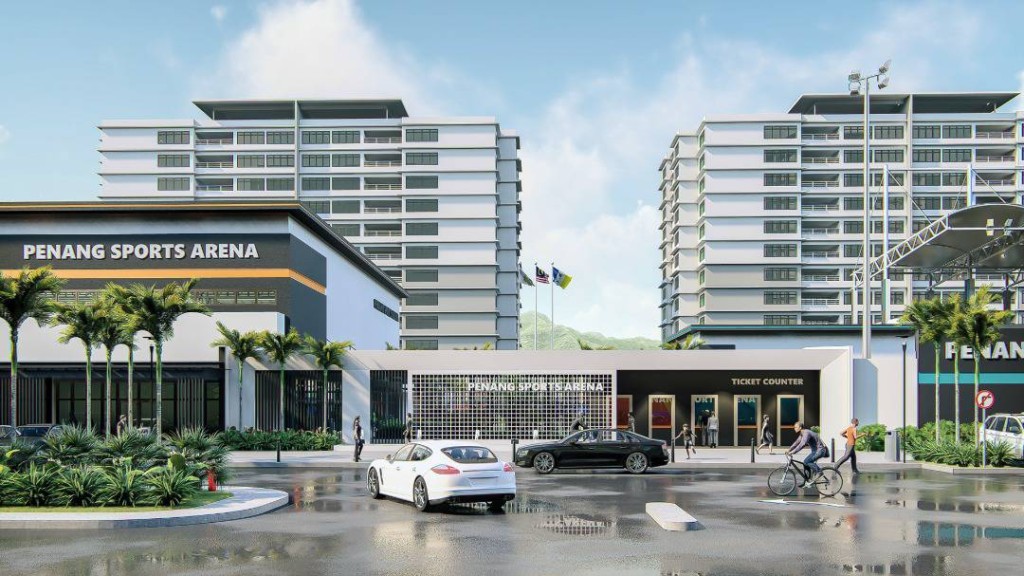 The Queens Waterfront Sports Complex, a project by Ideal Property Group, is expected to play a key role in strengthening Penang's sports development.
Spanning over a total development area of 9.94-acre of land off the popular Queensbay Mall, the project is expected to be completed in 2026.
The developer appointed to undertake the project is Ideal Gim Venture Sdn Bhd.
The sports complex is one of the four phases of development on the 36.53-acre freehold land there.
The other three phases are namely a resort-themed residential (Queens Residences) featuring a signature commercial area (waterfront alfresco), a Marina Bay, and an international school.
The residential phases, which have been completed, are called Q1 and Q2.
Meanwhile, Chief Minister Chow Kon Yeow, who was present to officiate the groundbreaking ceremony of the project, said sports have evolved into a universal language that has brought people together.
"In recent years, sports infrastructure has played a growing role in boosting the economies of developed countries.
"And this project will aim towards a similar goal, demonstrating that Penang has what it takes to level up and move forward to cater for a robust economic development.
"Also, once completed, this sports complex will offer multiple benefits to the local community, while also stimulating the socio-economic development of the state," Chow said in his speech before officiating the ceremony in Bayan Lepas yesterday.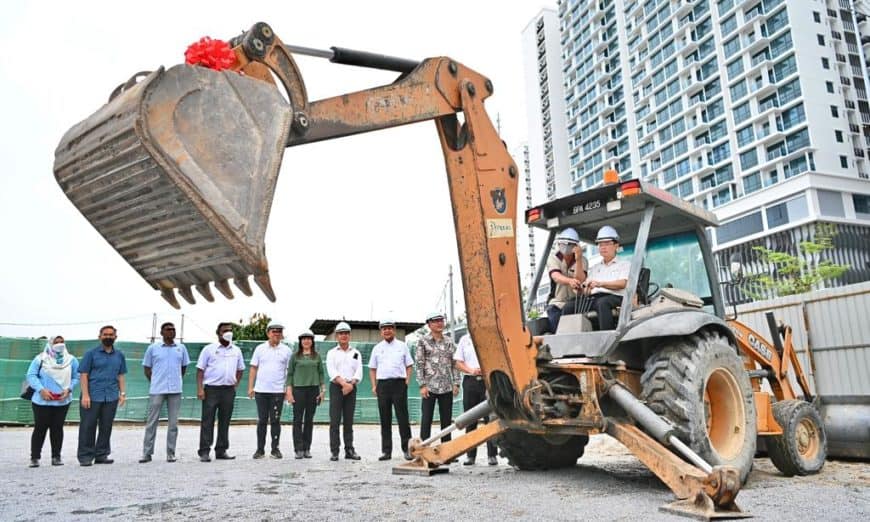 The sports complex will feature an open field, an outdoor beach volleyball court, a single-storey sports arena which will have basketball, karate, wushu and judo courts, a three-storey FINA standard aquatic centre that consists of an Olympic-sized swimming pool, a competitive diving pool and a warm-up pool, as well as a three-storey car park building.
Relatively, he also said the premises will become an ideal location to grow and develop local young talents into future athletes, and they can represent Penang at local and international events.
"Additionally, this world-class facility is also poised to host inter-state and international sporting events, which will undoubtedly boost our local tourism," he added.
Upon completion, Chow said the project will be handed over to the state government.
This, he said, was in compliance with the permission granted a few years ago.
Although the expected cost to complete this project is not finalised, it was learnt that the facilities will be open for all.
Whether or not there will be any charges imposed, it will be informed in the later stages.
Among others present during the ceremony were state Youth and Sports Committee chairman Soon Lip Chee, state Entrepreneurial Development, Trade and Industry Committee chairman Datuk Abdul Halim Hussain, Pengkalan Kota assemblyman Daniel Gooi, Penang Island City Council (MBPP) mayor Datuk Yew Tung Seang and Ideal Property Group chief operating officer Datuk Goh Teng Whoo.
Source: Buletin Mutiara