Workers' housing is a new emerging asset class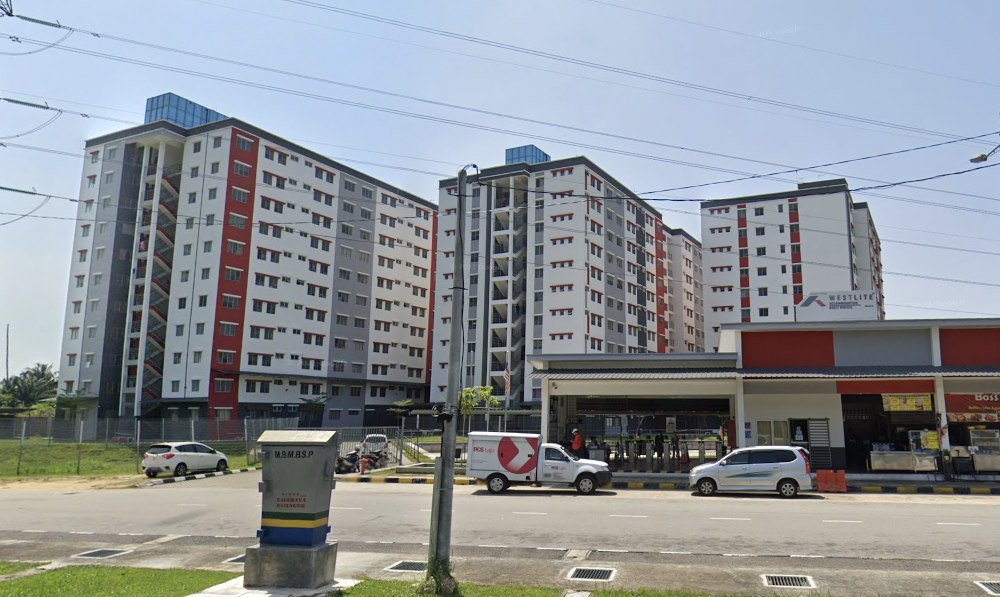 The Covid-19 pandemic, which began in the first quarter of last year, has thrust purpose-built workers' accommodation (PBWA) into the spotlight, establishing it as a new emerging asset class.
According to Knight Frank Malaysia's recently released Workers' Dormitories publication, demand for quality and well-planned workers' accommodations is expected to rise.
Allan Sim, executive director of capital markets – industrial at Knight Frank Malaysia, said that PBWA is a niche, non-traditional, and relatively new asset class, with the majority of such existing establishments concentrated in high economic growth regions such as Selangor, Johor, and Penang.
He said that, while the majority of the country's existing PBWAs are owner-operated, more industry players such as operators, investors, and developers are jumping on the PBWA bandwagon to meet growing short to long-term demand for compliant workers' housing.
"More recently, in the case of Westlite-PKNS Petaling Jaya, a master lease model was adopted whereby the owner entered into a master lease agreement with a single professional operator to run the dormitory," he said.
Interest from institutional investors, according to Sim, is expected to grow steadily as more supply of high-quality dormitories becomes available and this sub-market reaches maturity in the mid- to long-term.
He said that after 2023, workers will be able to live in centralised labour quarters (CLQ).
"Given its long-term investment nature, it is expected to emerge as an appealing asset class for both foreign and domestic entities," he said.
Sim believes that, with the support of a strong industrial sector, particularly the high-value manufacturing chain, centralised workers' housing will evolve into a higher grade or quality asset class over time.
He said that this will strengthen Malaysia's position as an Asian destination for high-value manufacturing and global services.
"Workers' housing will gradually evolve into a subset of the larger industrial real estate ecosystem, rather than a separate asset class. Having proper and professionally managed workers' accommodations, however, is critical to completing the industrial ecosystem and helping Malaysia compete with other regional countries in attracting flows of foreign direct investments from global industrialists," he said.
On the challenges faced by industrialists, Sim said that when professionally managed dormitories are unexplored propositions, they turned to terraced homes, apartments, shophouses, and makeshift accommodations to house their workers haphazardly.
"In addition to a lack of awareness and accountability, most of these types of housing were overcrowded and had poor sanitation, resulting in a slew of social issues that have plagued the community for years. The perception of higher costs and non-standard guidelines in various states has also resulted in years of resistance from industry players to provide dedicated workers' accommodations," he said.
According to Mark Saw, executive director of Knight Frank Malaysia Penang branch, workers' accommodation can only be built on commercial and industrial (light and medium) land in Penang.
He said that finding suitable dormitory locations is difficult because the areas surrounding established industrial parks are mostly privately owned.
"However, rising demand for such accommodations has resulted in higher asking prices for privately held land in areas such as Valdor and Permatang Tinggi, even though these lands may still be zoned "agriculture," according to him.
Debbie Choy, director of Knight Frank Malaysia Johor branch, said that upfront planning and experience are essential in Johor when developing workers' accommodations.
"Otherwise, it will be more difficult to accommodate additional infrastructure and space when construction is underway," she said.
Elsewhere in Selangor, the land-use zoning for workers' accommodation within the jurisdiction of Majlis Bandaraya Shah Alam is 'commercial' while in areas under Majlis Perbandaran Klang, it is 'residential' although workers' housing may be developed on commercial land subject to conditions imposed by the local authority.
The planning requirements in terms of development intensity such as plot ratio, minimum land area, and building height may further differ by states (and local authorities).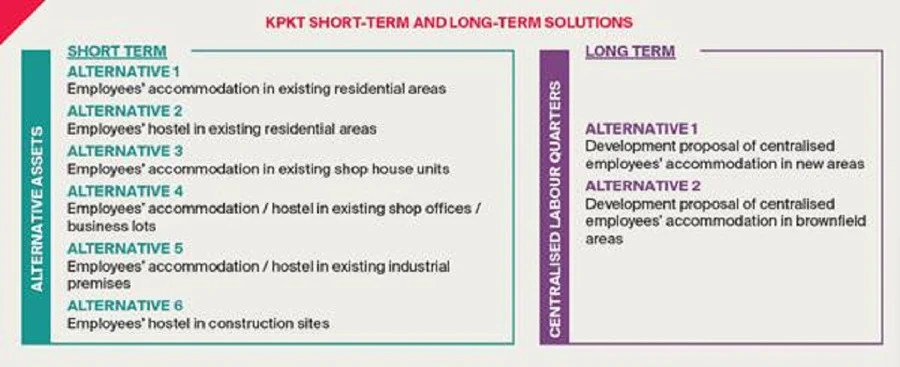 Rentals, yields and capital values
According to Knight Frank Malaysia research findings, which are supported by data collection of rental revenues for PBWAs across Malaysia's major states, the analysed rental of selected PBWAs on a per bed per month basis could range from RM155 per bed per month (low end) to RM300 per bed per month (high end).
"In the short term, we anticipate an increase in both asking and achievable rents for PBWAs. This is due to existing demand, which is being fueled by regulatory compliance, outstripping existing and incoming supply," said Keith Ooi, the firm's deputy managing director.
Ooi also said that as the market matures, the investment yield for this asset class is expected to moderate.
According to him, this phenomenon has also been observed in the industrial asset class, where initial double-digit yields recorded in the late 1990s/early 2000s have moderated to currently range from six per cent to 6.5 per cent.
Ooi said that industrial properties are increasingly popular as investment-grade assets among institutional investors and real estate investment trusts.
Taking on the lodging nature of residential property while servicing the thriving and essential industrial sector, the segment appears to be a strategic diversification option to mitigate the impact of a downturn in the economy.
Supported by the fundamentals of the industrial sector, this expanding subset is particularly appealing to stakeholders looking for defensive sectors to capitalise and invest in, he said.
Source: NST Online