Penang Housing Board identifies 14 affordable housing projects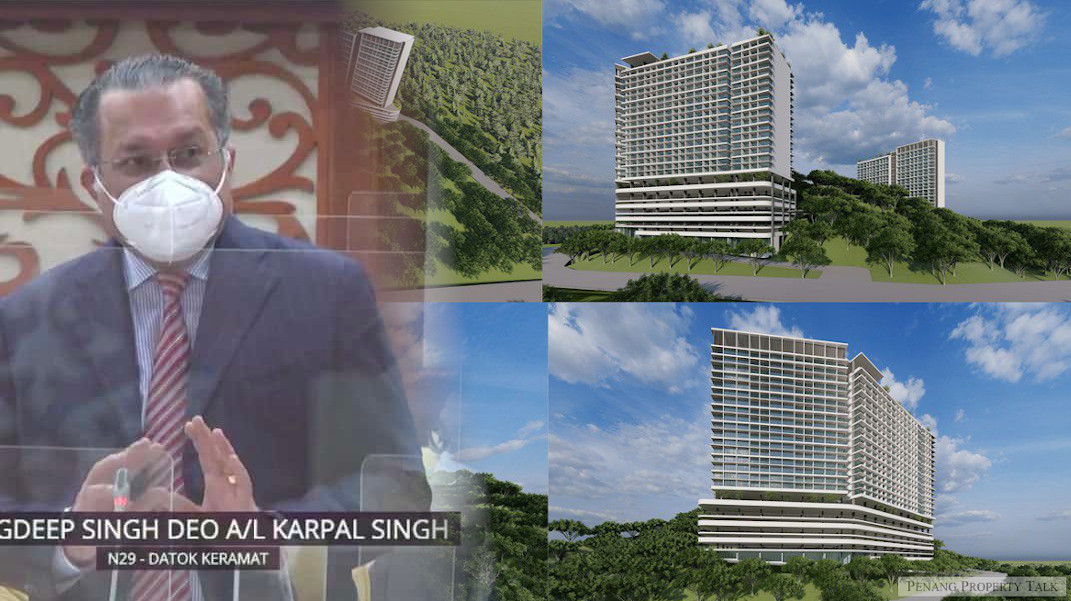 A total of 14 housing projects have been identified by the state government through the Penang Housing Board, says state Housing, Local Government, Town and Country Planning Committee chairman Jagdeep Singh Deo.
According to Jagdeep, these projects come under the state government's housing masterplan called the 'Penang Affordable Housing (PAH) 2021 – 2025'.
It comprises nine affordable housing projects and five urban regeneration programmes (Urban Regeneration City- URC).
"This master plan will be known as the Penang Affordable Housing (PAH) and is expected to contribute to a total of 28,751 units of type B (9,043) and C (19,708).
"It will enable us to achieve our target of building 220,000 units of affordable homes by 2030.
"At the same time, the Penang Housing Board will also conduct a study on the suitable sites so as to develop more affordable homes,'' Jagdeep told the State Legislative Assembly yesterday.
Jagdeep said that the first project to take off under the PAH is the Bukit Gedong (Jalan Mayang Pasir) affordable housing project which will provide a total of 801 residential and 15 commercial strata units respectively.
"Meanwhile, the first urban regeneration project to commence in Penang is the '5 Point Blocks' flats in Lorong Mahsuri 10, Bayan Baru located at the southwest district.
"The project is currently in the process of appointing a consultant and licensed land surveyor," he added.
In a reply to Nor Hafizah Othman (BN- Permatang Berangan), Jagdeep said he was thankful to Local Government and Housing Minister Datuk Seri Reezal Merican for verbally approving two PPR housing projects for Penang although the state has proposed five PPR projects – one in each district.
He also told the assembly that he has often advised developers to concentrate on building affordable homes to tackle overhang issue.
Jagdeep revealed that there are a total of 4,638 units of unsold residential properties worth RM3.666 billion in the state with 3,872 units involving condominiums and apartments.
"Out of this, only 347 units for the affordable homes priced from RM300,000.00 and below are facing with overhang issues.
"This is why I always advise the developers to build more affordable housing especially during this time, '' he said.
Apart from that, Jagdeep also said from 2008 to Oct 31, the state government has spent a total of RM285,684,065.76 million under its various maintenance programmes for both the public and private housing schemes.
"The expenditure includes maintenance works for housing schemes under Penang Island City Council (RM24,457,461.35), Seberang Perai City Council (RM4,435,956.21), public housing schemes maintenance (RM210,847,206.28) and the Penang Maximum 80% Maintenance Fund (RM45,943,441.92)," Jagdeep said.
Jagdeep also shared that from 2008 until now, there is an increase in the supply of affordable housing at 126,816 units, thus reaching 57.64% of the target of 220,000 units by 2030.
"A total of 38,190 units have been completed so far, 19,640 units under construction and the remaining 68,986 units still in the planning stage.
"The state government is committed to ensuring that there is adequate supply of the affordable homes,'' he said.
Source: Buletin Mutiara