The urban redevelopment project for Flat Mahsuri to start next year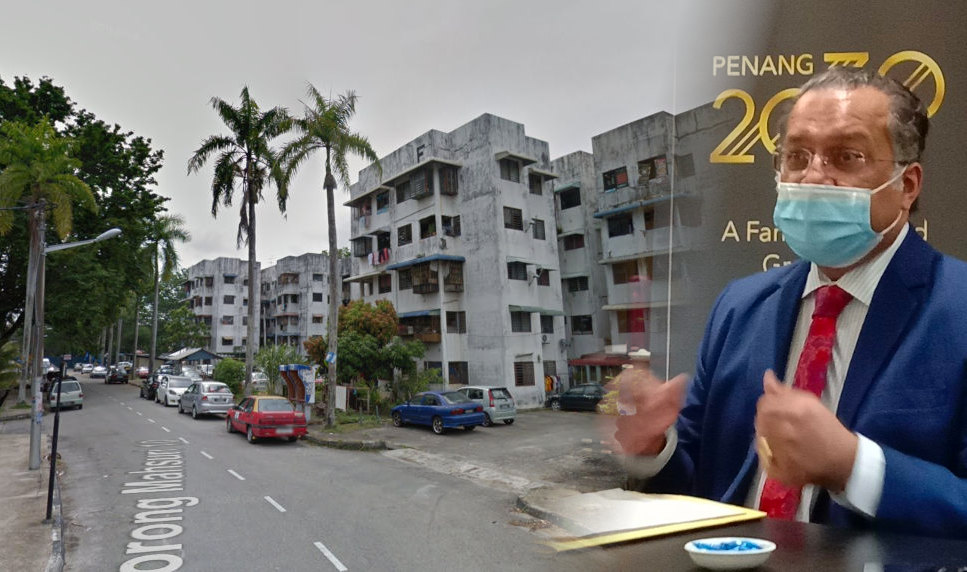 The urban redevelopment project will begin next year involving the Mahsuri Flat block near Lorong Mahsuri 10 in Bayan Lepas as a pilot project.
State Housing, Local Government, Town and Country Planning Committee chairman Jagdeep Singh Deo said, the project will be implemented by the Penang State Housing Board (LPNPP) under the Urban Redevelopment Committee (URC).
He added that apart from the block at Flat Mahsuri, four other housing schemes identified under the project are flats in Padang Tembak, Taman Free School,  Taman Siakap and Mak Mandin.
"The Mahsuri housing scheme near Bayan Lepas has five four-storey blocks with each block having 250 units and there is no reason why it cannot be converted into a block that covers 10 to 15 storeys.
"This means that on the same site we can build three times the existing units now.
"We have a piece of open land in the area and we will build a new multi -storey block to relocate residents from the old block that will be demolished. The existing unit owner will get a new unit as a replacement.
"This new block is also bigger and not less than 750 square feet with 3 bedrooms and two bathrooms compared to the old unit which has a building area of ​​only 250 square feet.
"The new blocks under the URC will also be equipped with security systems and other facilities that are much better for the people in the state," he said at a press conference after officiating the URC Workshop with LPNPP near here on April 9.
Jagdeep, who is also the State Assemblyman (ADUN) Datuk Keramat, said all the five redevelopment projects are expected to add around 3,000 affordable housing units (RMM) in the state.
"This project is part of the Penang Vision 2030 to meet the needs of conducive and more comfortable housing for the people in the state," he added.