Everything about certified real estate negotiators & agents (Part 1 of 2)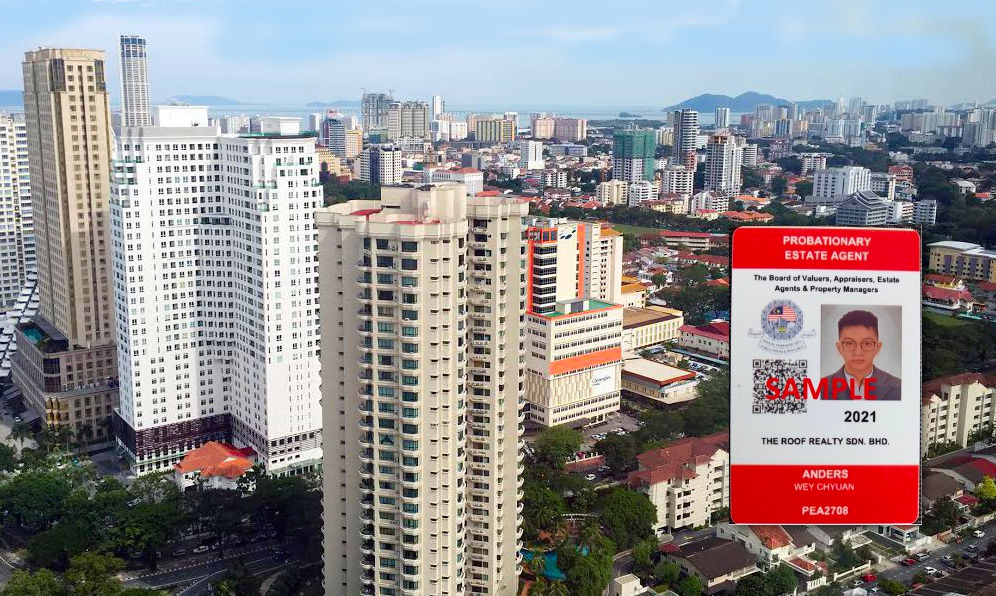 By Anders Ong
There have been so many misconceptions in the market about real estate negotiators and agents. Most people assume negotiators are the same as brokers and brokers are the same as negotiators without fully understanding the risk they have by engaging brokers. Some complained that realtors had lied about selling prices and jack up prices when they sell the house without informing and profiteering.
But back to the basic first who is who and why do we need to engage a real estate negotiator.  Property owners or investors whom need to rent out or sell off some of their properties and have someone trusted to manage the property for them because they may be occupied with work and need professionals to handle the property may engage a negotiator. Only REN, PEA, and REA can represent sellers, landlords, buyers & tenants in the sale and marketing of properties and monitored under BOVAEA.
Who Is Malaysia Board of Valuers, Appraisers and Estate Agents (BOVAEA)
BOVAEA is known as Lembaga Penilai, Pentaksir, Ejen Harta Tanah & Pengurus Harta (LPPEH) – the body tasked in regulating the Valuers, Appraisers, Estate Agents and Property Managers in Malaysia.
Who Is Real Estate Negotiator (REN)
A Real Estate Negotiator (REN) is an individual employed by Real Estate Agent under a registered firm. Every REN must attend to a two-day course on Real Estate professions and will be issued with a certificate of attendance which has a validity of one year from the date of issue. The certificate will enable the individual to be hired under "Contract of Service" or "Contract for Service" with a Real Estate firm. Once attached, the firm will apply REN tag with BOVAEA for the realtor.
Who Is Probationary Estate Agent (PEA)
A Probationary Estate Agent (PEA) is an individual whom undergoing training and practical under an estate agency firm. They will have to submit their report and underwent interviews before they could obtain their Real Estate Agent License.
Who Is Real Estate Agent (REA)
A Real Estate Agent or Principal is a certified professional individual who can open a real estate firm and hire REN and PEA. They can provide real estate services in sales, rent, invest, or sourcing for a property. REAs are property professionals registered under the Board of Valuers, Appraisers and Estate Agents (BOVAEA).

Who Is Illegal Agent (BROKER)
A Broker is an illegal agent who solicits real estate activities and carries out real estate services without a license. They can be anyone whom are not licensed but requesting commission for their services and may cheat, absconding, misrepresent, mislead and profiteering from clients as they are not monitored under any firm REA or BOVAEA and may jeopardise the image of the real estate industry.
Punishment for Illegal Brokers
Section 22C of the Valuers, Appraisers and Estate Agents Act states that:
No person shall unless he is a registered Estate Agent and has been issued with an authority to practice-
Practice or take up employment under any name, style or title containing the words "Estate Agent", "House Agent", "Property Agent", "Land Agent", "House Broker" in any language which may reasonably be construed to imply that he is a registered Estate Agent or that he is engaged in estate agency practice.
Brokers if convicted, may be liable to a fine not exceeding RM300,000 or imprisonment for a term not exceeding 3 years, or both.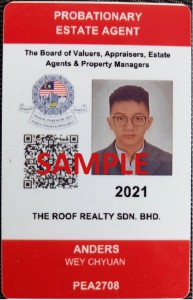 How to Make Sure They Are Real Agent?
Check Their ID – There will be three types of ID for licensed realtors and most of the time we will be dealing with Real Estate Negotiators (REN) RED ID, Probationary Estate Agents (PEA) RED ID, and Real Estate Agents (REA) BLUE ID. Only those with tags are licensed and authorised by the Board of Valuers, Appraisers and Estate Agents Malaysia (BOVAEA or LPPEH) to render real estate services. The ID may contain the realtor's information's such as picture, name, company name and firm registration numbers. All licensed realtors are required to wear their ID during their working period for customers to identify them to be genuine realtors.
Scan Their ID – Every ID will have its special unique QR code which will lead you to the Lembaga Penilai, Pentaksir, Ejen Harta Tanah & Pengurus Harta website and display the realtor's information such as registration number, full name, NRIC number, property agency attached, and expiry of their license.
Visit Boards Website – If we do not check the realtor's ID then, we can direct search for their registration with the board at the following address http://search.lppeh.gov.my/ . The page can be used to search for the firms, members, and negotiators registration. Members search are for PEA and REA meanwhile negotiators are for REN. Remember not all property firm are licensed and allowed to conduct real estate business, unless they are licensed so there is firm search as well. Most illegal firm will classify their company as asset management or property consultancy firm without valid E-Registration number.
READ MORE: Everything about certified real estate negotiators & agents (Part 2 of 2) – Benefits and commission rate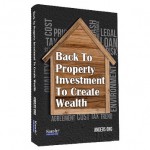 Anders Ong – PEA, Property Investor, Writer, Speaker, Real Estate Coach, Property Market Analyst & Author of Back To Property Investment To Create Wealth