EMCO to be enforced in 13 localities in Penang starting Friday (June 4)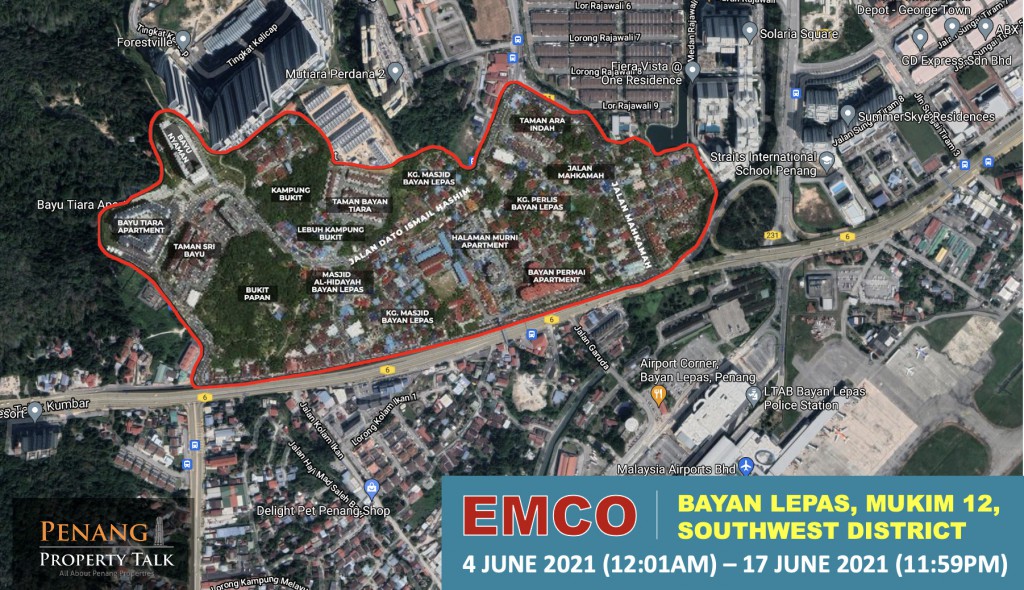 The enhanced movement control order will be enforced in 13 localities around Pekan Bayan Lepas in Penang beginning June 4 after a spike in the number of Covid-19 cases.
The affected areas are Sri Bayu, Bayu Tiara, Bayu Nyaman, Halaman Murni, Bayan Permai, Bayan Tiara, Taman Ara Indah, Kampung Bukit, Kampung Perlis, Kampung Masjid, Jalan Mahkamah, Kampung Pak Lah and Lebuh Kampung Bukit.
Health authorities have recorded 83 new cases within two weeks and to date, the total number of positive cases stood at 250.
"Screenings carried out among close contacts showed the infectivity rate at 19.6% while screenings in the community indicated an infectivity rate of 10.7%, " said Senior Minister Datuk Seri Ismail Sabri Yaakob on Wednesday (June 2).
He said the EMCO would take effect until June 17 and during this period, health officials would carry out more contact tracing among the residents.
The EMCO will also control the movement of people in the localities and this will help prevent infectivity from spreading to other areas.