Bandar Cassia on track to become a flourishing township in 15 years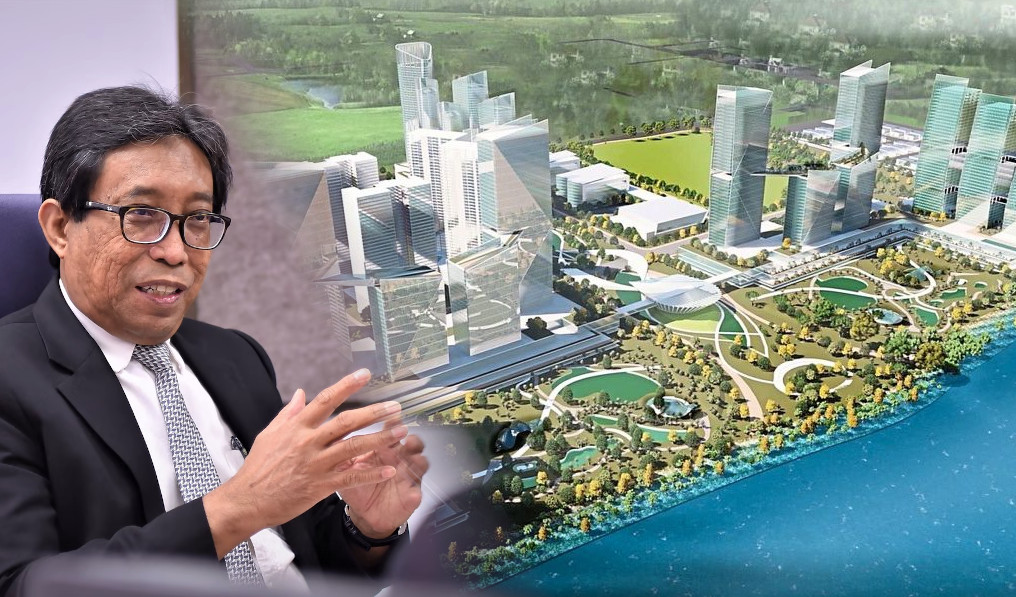 The Bandar Cassia development plan, covering more than 6,000 acres, has not been affected by the epidemic. It is gradually progressing as planned and expects to bring a very strategic and modern city to Penang.
The Chief Executive Officer of Penang Development Corporation (PDC), Datuk Mohd. Bazid Abd. Kahar pointed out this in an online interview with "Buletin Mutiara" on Monday morning.
He said that Bandar Cassia is the third new town to emerge after the PDC developed Bayan Baru and Seberang Jaya in 1975 and 1976 respectively.
"This is a very long-term project, which is expected to take 15 years to complete. Once completed, it will be one of the most talked-about township development in Southeast Asia."
An integrated and self-contained township
He said that unlike Bayan Baru and Seberang Jaya, Bandar Cassia will be built into an Eco-City, and gather development and facilities in various fields, including enterprises, education, medical care, housing, public spaces, and so on.
"We also want to make Bandar Cassia into a medical and digital technology hub in Penang."
He pointed out that to be a medical hub, private hospitals, government hospitals and medical centers of international standards will be built in Batu Kawan.
"We are also planning to set up 5G infrastructure to ensure that this new town can meet the needs of today's technology."
Infrastructure to meet future needs
He went on to say that the various infrastructures of Bandar Cassia have taken into consideration future needs. For example, road construction will be more spacious, and there will be no road widening projects in the future that will cause inconvenience to residents.
"In any case, Penang is on the right track of development, and we will do our best to complete the Bandar Cassia development plan."
There are more than 3000 acres of undeveloped land, but many developments have already been planned on the land.
Anticipating the future population of the area to reach 250,000, the goal is to build 45,000 to 50,000 housing units in Bandar Cassia.
For those who are looking to buy a property, Mohd Bakit encouraged them to choose Bandar Cassia for its strategic location and abundance of amenities. It will the best place to gather for work, eat, drink, and invest.
He gave an example. In the early days of the development of Bayan Baru, many people were reluctant to buy property there, thinking that it was a distance from George Town. Nowadays, housing prices in Bayan  Baru have skyrocketed and the area is now fully developed.
All started from Tun Lim era
Mohd Bakit revealed that as early as 1989, the former Penang Chief Minister, Tun Dr. Lim Chong Eu, had already planned to focus on the development of Seberang Perai. At that time, Tun Lim instructed the PDC to set up a special task force to investigate which area in Seberang Perai could be the focus of future development. He was one of the members of the working group at that time.
He said that after some studies and analysis done by the team, they identified Batu Kawan as a potential development focus. Batu Kawan was just a large palm oil plantation and scattered kampungs.
After a survey, it was found that the local people insisted on keeping the name Batu Kawan. Therefore, after naming the Bandar Cassia City for the development plan, the words "Batu Kawan" were still retained.
Changing business model to stimulate the local economy
He pointed out that the PDC used to focus on the construction of affordable housing, but in recent years it has changed its business model. While continuing to provide affordable housing, it is also building other types of housing plans.
He said that in addition to catering to the existing market demand, this move will also consolidate a better financial structure to provide more affordable housing in the future to benefit more Penangites.
"And we are also actively doing more corporate social responsibility (CSR) activities."
He emphasized that although the mission of the PDC is to develop and build housing projects, its true mission is to stimulate local economy, thrive, and strive for better welfare for the people.
Business as usual during the epidemic
Despite the pandemic, Mohd Bakit said the development of Bandar Cassia has not been neglected. All the development preparation plans are still in progress, but how it was done is different now. For example, the form of face-to-face discussions and meetings has been changed to an online form.
PDC is taking advantage of this period of the epidemic to re-assess the budget of the entire development plan and at the same time adjusting the pace of the development plan. However, the overall plan is not affected by the epidemic.
Source: Buletin Mutiara